Performance
A message from Team Bath Director of Sport Stephen Baddeley
The University of Bath is a major centre for high performance sport in the UK.
Around 250 international level athletes use the University's Sports Training Village as their main training base, taking advantage of our world class facilities and support services.
10 different sports base either a regional or national squad within our facilities.
We also have 10 contracts with National Governing Bodies and National Sport Agencies to provide high performance services.
Multi-sport environment
At Team Bath we are proud of our inspiring high performance, multi-sport environment.
The University of Bath employs full-time coaches in nine sports, and we run our own performance programmes in all of these.
The sports are athletics, badminton, football, hockey, judo, netball, rugby, swimming and tennis.
An inspiring sport-education blend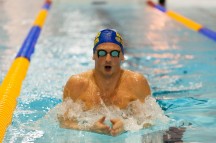 Based on my experience as a badminton player, I am a strong believer that the combination of education and high performance sport is ideal for athletes still developing their full potential. The University of Bath's STV  can cater for a range of academic abilities and interests.
The University has an outstanding academic reputation and regularly features in the top-10 rankings in national university guides. We were named Best Campus University in Britain in The Times and Sunday Times Good University Guide 2014 and the University came top for student satisfaction in the 2013 and 2014 National Student Survey.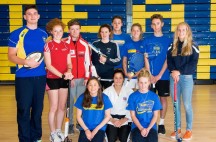 The University offers a wide range of undergraduate courses, including top-rated degrees in Sport and Exercise Science and Sport and Social Sciences, and a foundation degree in Sports Performance. All of which can be found here: Study Options.
A number of fitness and vocational qualifications are also offered with Training and Development.
We have over 30 Sports Scholarships available to talented student athletes to help them manage the financial challenges of combining high performance sport with education.
You will find much more information on this website and for sport specific enquiries please contact the named coach under each sport.
For general enquiries, do not hesitate to contact me.
Stephen Baddeley
Director of Sport