Rugby
The complete rugby programme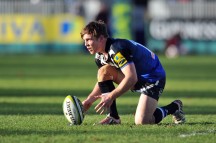 The Team Bath Rugby Programme offers a unique and thrilling opportunity for students.
Experience life in a professional rugby structure whilst studying at one of the best universities in the UK.
Maximise your playing potential whilst studying
The University of Bath high performance rugby programme allows players to maximise their playing potential while also continuing their academic studies.
Some of our famous rugby graduates are:
Steve Borthwick (Bath Rugby, Saracens, England – Captain)
James Hudson (Bath Rugby, Newcastle Falcons – Captain)
Matt Stevens (Bath Rugby, Saracens, England)
Many graduates have and are enjoying combining their new jobs with National Division club rugby.
Our current programme includes many age group international players and Premiership Academy players.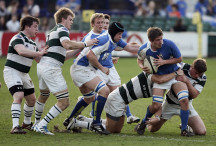 The high performance rugby programme is lead by head coach Aaron James, along with coach staff members and an active student rugby committee.
Team Bath offers a place to study, train and achieve your goals:
Opportunities to play and develop your rugby at all levels
World-class facilities in a £30 million Sports Training Village
Leading coaches
A supportive and enjoyable environment
Rugby contact
Head Rugby Coach > Aaron James, A.James@bath.ac.uk
On behalf of King's College School, Wimbledon I would like to thank Aaron James and the University of Bath for allowing us to use their facilities for our preseason training camp. The facilities are second to none, the pitches were of high standard, the gym and cardio vascular suite coupled with the hydrotherapy centre provided the players with first hand experience of best practice in elite sport.  Aside from the Rugby the food and accommodation was perfect for our needs.  James Clark | Deputy Director of Sport | King's College School Wimbledon