Competitions & Results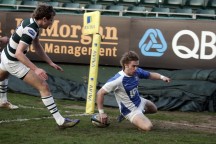 Fixtures 2012-2013
University of Bath Rugby Fixtures 2012-13 – updated November 2012
Match reports
Catch up on all the latest news, events, features and rugby match reports.
IRB World Sevens Series 2012
University of Bath rugby player and student  has been selected to play in the last two legs of the IRB World Sevens Series 2012 for Wales.
Big congratulations to him on his achievements.
Best of the South West Varsity 2012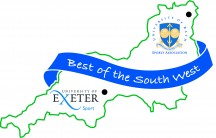 Bath are officially Best in the South West! Varsity Winners 2012
The inaugural "Varsity – Best of the South West" on Saturday 24 March saw Bath winning local bragging rights in front of over 3000 spectators over the six sports on show.
With a number of close matches Bath came out 5-1 winners overall.
The stand out result of the day came in the morning with Bath defeating Exeter's Rugby League side, previously unbeaten in two years.
The score line of 28-26 reflected a close fought encounter in front of the largest crowd of the campus events.
Read the full press release here "Bath – Varsity Winners 2012″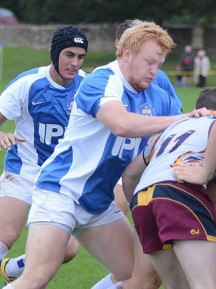 End of season round-up 2011-2012
five England student caps
20 University of Bath players played for Bath United
two University players represented Bath Rugby Premiership
two England U20′s caps
1st & 2nd teams topped their respective leagues
Reached the semi final of the National BUCS tournament
National sevens finalists
Semi finalists of the Somerset Cup
Semi finalists of the Combination Cup
U20 Six Nations 2011-2012
Congratulations to Tom Heathcote (Politics with Economics) and Will Skuse (Chemistry) who both came off the bench for England U20s in the opening round of the U20 Six Nations.
The game saw England overcome Scotland at Firhill in Glasgow with a final score of Scotland 3-England 59.
Team Bath Training and Development deliver high quality vocational training courses in health, fitness and lifestyle in an inspirational setting with leading Team Bath practitioners.

Catch up on all the latest rugby news, features, events and reports here.

Fully open to the public, we have a team of highly-qualified therapists and practitioners that offer cutting edge services whether you are an elite athlete, a fun-runner or simply recovering from a recent injury or accident.