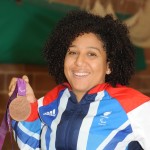 Sport: Sailing/SKUD 18
Date and place of birth: 11 September 1981, Kingston, Jamaica
Coached by: Harvey Hillary
Occupation: Environmental Scientist
Biography:
Alexandra graduated from the University of Bath with a BSc in Natural Sciences in 2004, then completed an MSc in Environmental Technology at Imperial College. After concluding her academic studies, Alexandra rapidly established herself as one of the world's top Paralympic sailors.
She teamed up with Niki Birrell to form Team Birrell Rickham in 2007 and the pair contested the Beijing Paralympic Games the following year in the SKUD 18 keelboat class, as it made its Paralympic Games debut. Rickham and Birrell came fifth overall – the highest finish by a British crew at the Games.
They have since gone on to dominate the class, winning the International Association for Disabled Sailing (IFDS) World Championships in 2009, 2010, 2011 and 2012.
Alexandra became disabled in 1995 following a diving accident in Jamaica and first tried out sailing while rehabilitating in Miami.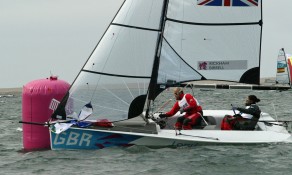 She was helmsman for the Paralympics GB SKUD 18 crew, again partnering Birrell for the 2012 Paralympic Games, winning a bronze medal. They became the first British sailors to win Paralympic Games medals since the sport joined the full programme at the Sydney 2000 Games.
Remarkable fifth successive world title for Rickham
Bath celebrates its London 2012 heroes
Career highlights:
Fifth successive SKUD title (with Niki Birrell) – IFDS Disabled Sailing World Championships – August 2013
Bronze – SKUD 18 (with Niki Birrell) – Paralympic Games, London 2012
Royal Yatching Association Athlete Profile: Alexandra Rickham