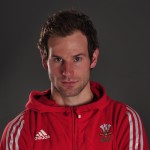 Sport: Hockey
Position: Midfielder
Date and Place of Birth: 7 September, 1981, Isle of Sheppy, Kent
Height: 6ft
Weight: 13 stone 4
Coached by: Jody Paul
Date Arrived at TeamBath: September 2006
Clubs: City of Bath, Stourport, University of Birmingham, Bourneville and Team Bath Buccaneers.
Occupation: PE Teacher
Representational honours: Wales U18, U21 and full senior side.
Biography:
With 100 caps for Wales, Team Bath Buccaneers player Matt has captained the Wales senior side since 2009.
Also a keen golfer, Matthew used to play rugby before getting an injury and taking up hockey instead.
Career highlights:
Selected to represent Wales at Commonwealth Games, Glasgow, June 2014