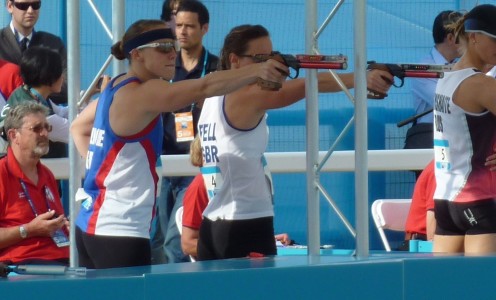 University of Bath graduate Mhairi Spence finished just outside the medals at the Modern Pentathlon World Cup Final in London today (Sunday).
Spence, who has a degree in Coach Education and Sports Development and trains at the Pentathlon GB High Performance Centre at the University, finished fifth at the competition.
She was followed closely by Beijing 2008 Olympic silver medallist Heather Fell, who came seventh, and by University of Bath Biology student Freyja Prentice in 12th.
Spence said: "When you've had a taste of the medals you just want more," she added. "Hopefully I'm working my way towards the Olympic qualification that I'm trying to achieve.
"Being here has made the whole idea of the Olympic Games in London seem very real," she added. "It's so exciting I want to get back in training and make sure I'm here next year enjoying it all again, hopefully with a medal."