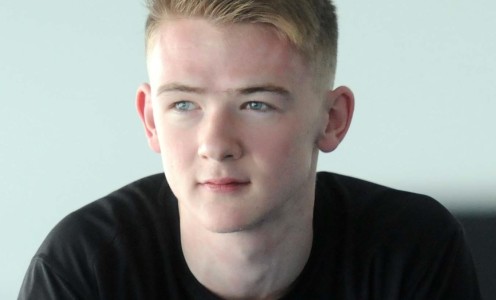 University of Bath student Jack Meredith won gold medal in the 110m hurdles at the European Junior Championships, with training partner Andrew Pozzi, taking silver.
Meredith, a Sports Performance student coached by UK Athletics National Events Coach for Hurdles Malcolm Arnold, won in a time of 13.50 in Tallinn, Estonia.  It was Meredith's third attempt at the title. "Now that I've won this I'm just over the moon," he said.
His team-mate, Andrew Pozzi, also coached by Malcolm Arnold, finished just 0.07 seconds behind him to take silver.  When commenting on his team-mate's performance, he said "He deserves it today, he was just better."
Megan Southwart, Sports Performance student at the University of Bath, also competed at the meeting, finishing seventh in heat 2 of the 400m hurdles with a time of 59.87.
By Ollie Barnes