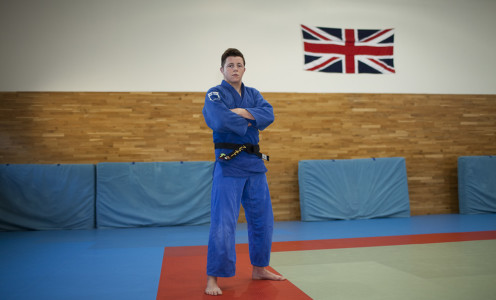 Team Bath judo player Ben Fletcher is celebrating the biggest win of his career to date after taking bronze at the World Junior Championships in South Africa.
The 19-year-old judo player was one of only two British medallists at the championships and his performances in Cape Town have opened up the possibility that the young player could yet earn a place on the British team for the 2012 Olympics.
Juergen Klinger, head judo coach at the University of Bath, said: "This was a tremendous result for Ben and has been really good for his confidence.
"We prepared him well over the su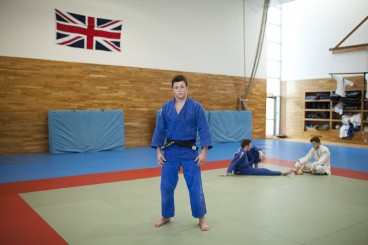 mmer.  He had a tough draw and he just lost to the Russian, who went on to win gold."
Ben had a difficult draw that saw him face players from some of the powerhouses of world judo en route to winning his medal.
He beat Jong-Hoon Won from South Korea in his opening 90kg class preliminary round contest and then just took over two minutes to beat Samat Yessen of Kazakhstan to secure a place in the semis.
Ben went down to Kazbek Zankishiev in the semi-finals – and the Russian went on to win the gold medal.
That left Ben with a tough battle for bronze against Japan's Yuki Nagakura in the repechage. Although the Japanese fighter scored the opening point, Ben battled back to secure a match-winning Ippon score with a strangle hold a minute and 41 seconds into the fight.
The result in Cape Town rounded off an impressive year for Ben, who won bronze medals at junior European Cup events in Portugal in March and Austria in June. He just missed out on progressing from his pool at the at the quarter-finals of the European Junior Championships in Belgium in September when he lost to another Russian, Khusen Khalmurzaev, who went on to take gold.
Ben is the brother of another of Team Bath's talented young judo players, Megan Fletcher, who represented Great Britain in the World University Games in China in August.
For further information about sport at the University of Bath please contact the Team Bath press office at Matchtight on 01225 383518.