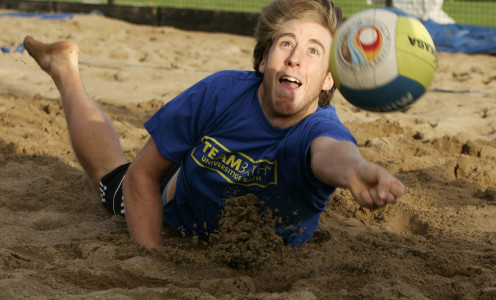 The campaign by beach volleyball pair Tom Lord and Robin Miedzybrodzki to qualify for London 2012 features on BBC One West's Inside Out programme on Monday.
Olympic gold medal-winning sprinter Jason Gardener, who trained at the University, met the pair to chart their progress for the BBC.
You can see the results on Inside Out, which is screened at 7.30pm on Monday 21 November.
Lord and Miedzybrodzki do some of their training at the Unviersity of Bath, where Lord also works in the Sports Department.