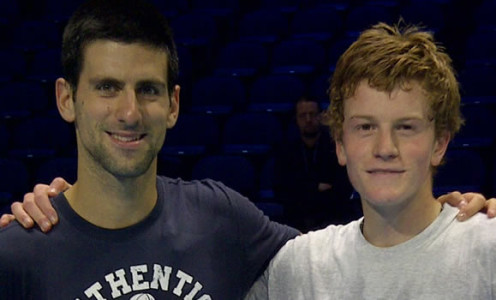 Players from the Team Bath MCTA Tennis Academy had the privilege of practising with the world's best players at the Barclays ATP World Tour Finals
Academy players Miles Bugby, Toby Mitchell and Scott Clayton had the opportunity to train with some of the players competing at the O2 Arena, including world number one Novak Djokovic.
Dave Sammel, Managing Director of the Team Bath MCTA Tennis Academy, said: "This is a fantastic opportunity for our young players to find out first hand what the target is, how solid and focused the top guys are and most importantly how relaxed they are when they practice."
It's the second year in a row that academy players have had the opportunity to hit with opportunity to hit with some of the world's top players during the ATP World Tour Finals.
For further information please contact the Team Bath press office at Matchtight Ltd on 01225 383518.