The University of Bath is a major centre for high-performance sport in the UK.
We have over 200 junior and senior international level athletes who utilise the University as their main training base.
Fourteen different sports base either a regional or national squad within our facilities, and we have fifteen contracts with National Governing Bodies and National Sport Agencies to provide high-performance services.
At Team Bath we are proud of our inspiring high-performance multi-sport environment.
The University of Bath employs full-time coaches in nine sports, and we run our own performance programmes in all of these.
The sports are athletics, badminton, football, hockey, judo, netball, rugby, swimming and tennis.
Based on my own personal experience as a badminton player, I am a strong believer that the combination of education and high-performance sport is ideal for athletes who are still developing their full potential; and the high-performance centre at the University of Bath can cater for a range of academic abilities and interests.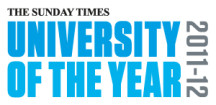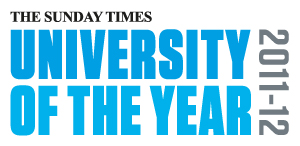 The University itself is a highly ranked academic university and was named 2011/2012 University of the Year by The Sunday Times.
It offers a wide range of undergraduate courses, including a top-rated Sport and Exercise Science degree and a degree in Coach Education and Sports Development.
The University also offers a Foundation Degree in Sports Performance, which has a typical entry requirement of three Cs at A Level or equivalent HND qualifications. After two years, students on this course can choose to top-up to a full BSc degree, as many high-performance athletes have done in the past.
A number of fitness and vocational qualifications are also offered.
Some scholarships are available for talented student athletes.
For players who lean more towards art subjects, Bath Spa University is located just outside the city and offers a wide range of arts related courses.
In addition, at Further Education level, the City of Bath College, which is just one mile from the University campus, offers a full range of FE courses and qualifications.
For both students and non-students, we are able to offer a range of casual employment opportunities within the Sports Training Village, which is an ideal way for players, particularly non-students, to fill non-training hours in a productive way while supporting themselves financially.
You will find much more information on this website and for sport specific enquiries please contact the named coach under each sport.
For general enquiries, do not hesitate to contact me via team@bath.ac.uk
Stephen Baddeley
Director of Sport