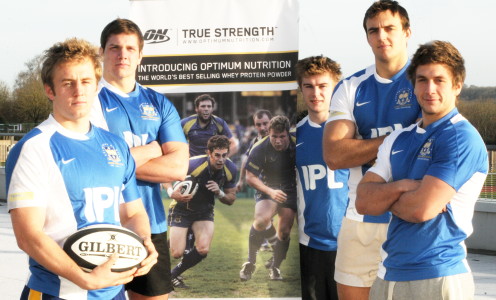 Seven University of Bath players have been named in the England Students rugby squad for forthcoming fixtures against the Portugal senior side, Wales Students and Emerging Italy.
Jamie Collins (Business Administration), Matt Keyte (Coach Education & Sports Development), Zac Vinnicombe (Sport & Exercise Science), Tajiv Masson (Civil Engineering), Sam Miller (Politics with International Relations), Josh Elliot (Sports Performance) and Tom Meatyard (Coach Education & Sports Development) were named in the 27-strong England Students squad following trials held at the University of Bath in January.
England students tackle the Portugal national side in Portugal on 28 January and then take-one Wales Students on 28 February before facing an Emerging Italy side in Italy on 18 March.
"It's really pleasing to see these boys get this opportunity to represent their country," said Aaron James, head of rugby at the University of Bath. "It reflects their hard work and performances this season and is well deserved. It is a big number from University of Bath, something the club and the University can be proud of."
For further information please contact the Team Bath press office at Matchtight Ltd on 01225 383518.