Bath are officially Best in the South West! Varsity Winners 2012
The inaugural "Varsity – Best of the South West" on Saturday 24 March saw Bath winning local bragging rights in front of over 3000 spectators over the six sports on show.
With a number of close matches Bath came out 5-1 winners overall.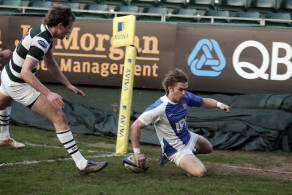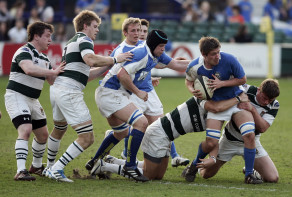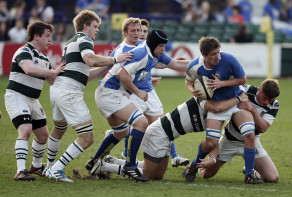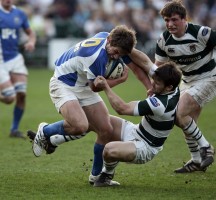 The stand out result of the day came in the morning with Bath defeating Exeter's Rugby League side, previously unbeaten in two years.
The score line of 28-26 reflected a close fought encounter in front of the largest crowd of the campus events.
The morning events also saw Bath's Netball 2nd team coming out 50-31 winners over Exeter's 1st and the Football Women's 1st team 6-0 victors. Exeter ran out 46-5 winners in the Women's Rugby.
Moving into the afternoon and the perfect weather set a great scene for the Men's Football match at Twerton Park.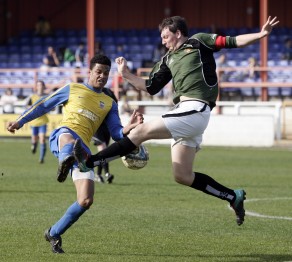 The crowd of over 300 contained a mixture of students and members of the local community creating a carnival atmosphere.
This was threatened to be ruined by a spectacular volley on the turn from 15 yards out giving Exeter the lead 10 minutes in.
Despite this Bath fought their way back in front with a penalty either side of half time giving a 2-1 victory in a game which could have swung either way.
This victory ensured an overall win for Bath in the series but there was still a great deal of pride to play for at the grand finale of the day, the Men's Rugby Union, at The Recreation Ground in front of a crowd of just over 3000.
Having lost to Exeter in the return Varsity fixture earlier in the season, Bath were in a determined mood taking a 5-0 lead into half time. Despite this Exeter fought back into a 7-5 lead nine minutes after the break. Bath then pushed ahead with what was to prove a match winning penalty try with the final score 12-7.
For the full story please see the Sports Association Varsity report.