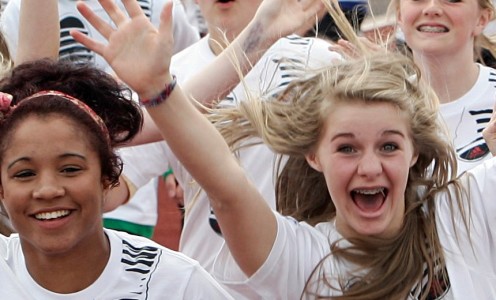 We are pleased to announce that RELAYS has been shortlisted as one of six Olympic inspired projects for the Podium 'Coubertin's Olympic Vision' Award 2012.
The University of Bath is a RELAYS partner.
We need to get as many people to vote for RELAYS to win and showcase our unique collaboration to a national audience at the Podium Awards today.
Poll closes at 20:12 on Thursday 3 May.
Since its beginnings in 2008, RELAYS (Regional Educational Legacy for Arts and Youth Sport) has worked with some amazing and inspirational people who have brought to life the spirit and ethos of the Olympic movement and the London 2012 Games.
RELAYS has engaged and connected with nearly half a million young people, through education, businesses and communities across the south west of England.
The numbers are huge:
1,327 events have been put on
79,522 young people have been involved
371,187 members of the public have attended
1,825 businesses have been supported
6,570 volunteering opportunities have been provided
So, on behalf of the RELAYS Team and the hundreds of thousands who have been involved with this remarkable project, RELAYS needs YOUR vote to win the Podium 'Coubertin's Olympic Vision' Award and gain national recognition for the achievements of our universities and the talents, commitment and enthusiasm of young people in the SW.
Please vote at the Podiumawards2012.com – Coubertin Award and spread the word.
See our Team Bath RELAYS web page for further information about the project and the 2012 Programme.