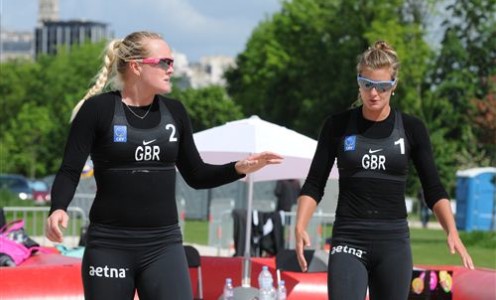 The Bath-based British women's beach volleyball squad have moved a step closer to qualifying two pairings to compete at the London 2012 Olympic Games.
The four-strong British team took gold at the semi-final of the CEV Continental Cup in France at the weekend to qualify a place at next month's Final in Russia.
The winner of the Continental Cup Final qualifies a place at the London 2012 Games. If the British team, whose UK training base is at the University of Bath, win that competition they will qualify a second team for 2012 in addition to the host nation berth they receive.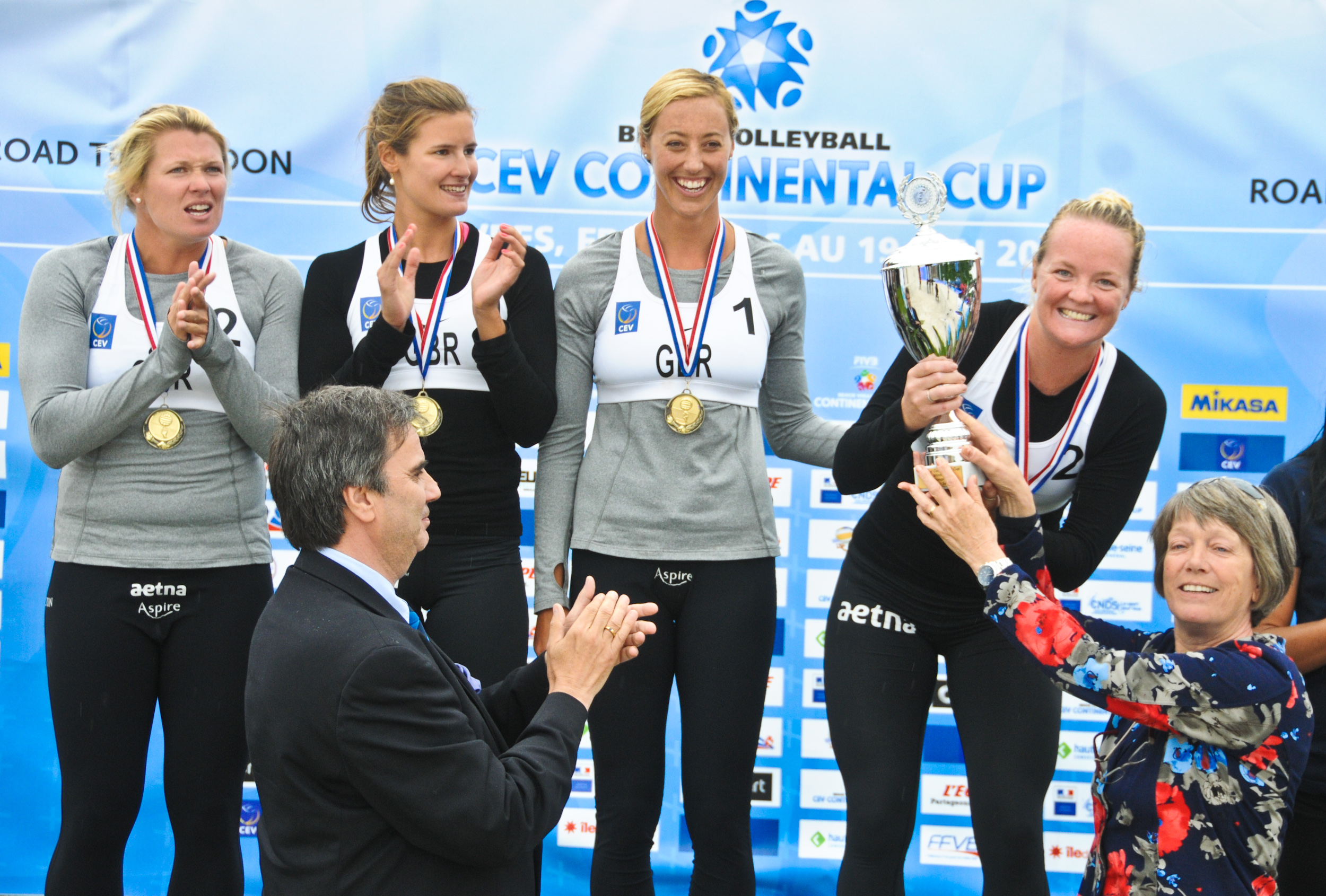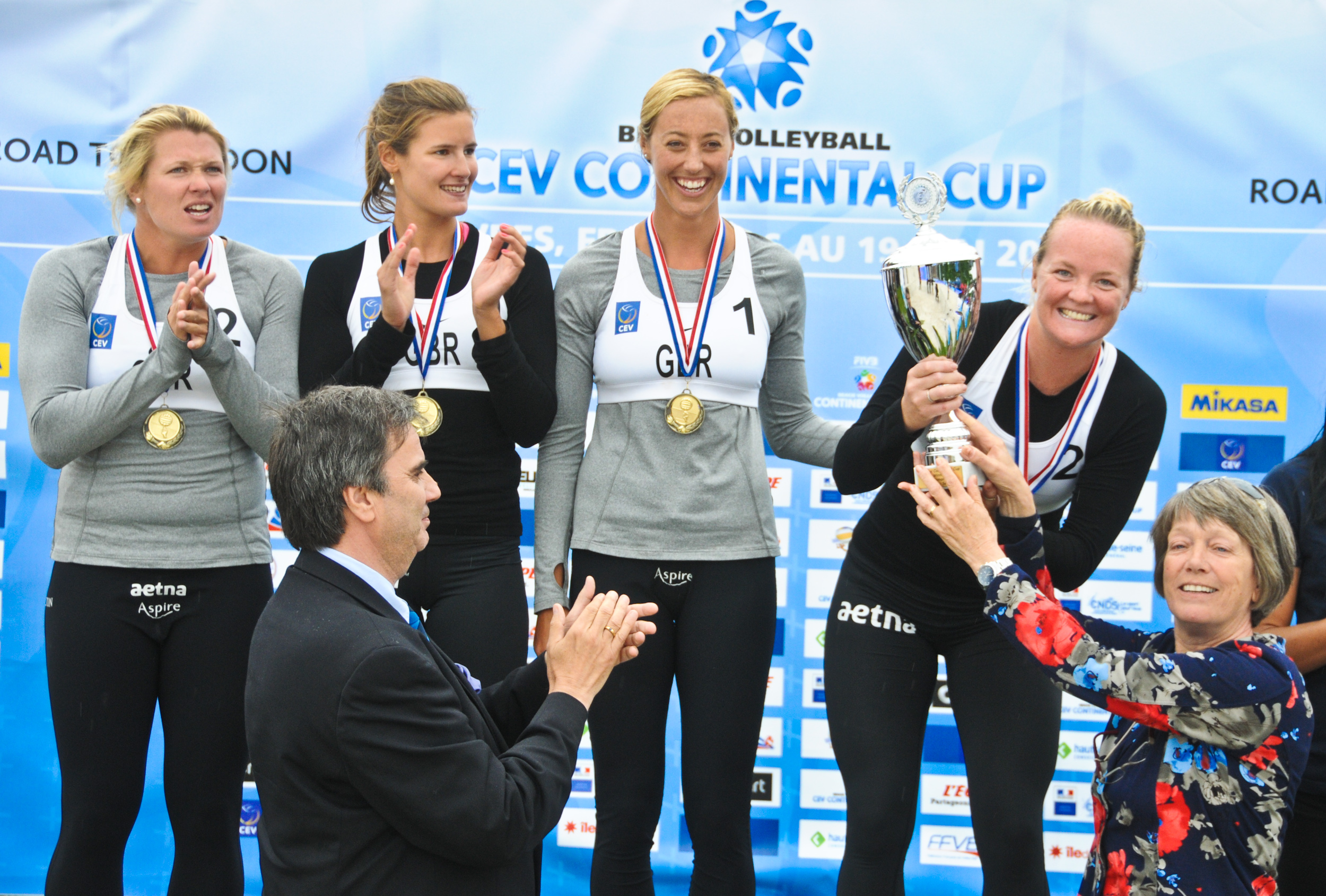 The teams finishing second and third at Continental Cup Final in Moscow get a further opportunity to qualify through the World Cup Olympic Qualification event.
Although beach volleyball is played in teams of pairs, the Continental Cup is played as a tournament with national teams of two pairings.
The British team Shauna Mullin & Zara Dampney, along with Denise Johns & Lucy Boulton, won the opening rounds of the Continental Cup semi-final in Sevres with a 3-0 win over Bulgaria and a 3-1 victory over Slovakia.
In the final, Johns and Boulton won their opening contest against Alejandra Simon and Cristina Hopf, but the Spaniards then went 2-1 up in the tie after Liliana Fernandez Steiner and Elsa Baquerizo beat Mullin and Dampney and then Johns and Boulton.
But Mullin and Dampney levelled the tie by beating Simon and Hopf. That set up a golden set, with Fernandez Steiner and Baquerizo, who were unbeaten throughout the competition in Sevres, facing Mullin and Dampney. The British pair took the set 15-13 to collect the silverware.
Lucy Boulton said: "It was a good result for us and it keeps the dream alive that we could have two women's teams playing at London 2012."
The result means the British team go through to the very last stage of the eight-nation Continental Cup competition in Moscow in mid-June. The winner of that qualifies a place for a pair at 2012, with the second and third teams going through to contest the 10-team World Cup Olympic Qualification event in Sardinia at the end of June. The top two countries at that competition also qualify places for London 2012.
For further information please contact the Team Bath press office at Matchtight Ltd on 01225 383518 or by email at press@matchtight.co.uk
You can also find out more about Team Bath at www.teambath.com , follow us on Facebook at www.facebook.com/teambath or on Twitter at https://twitter.com/#!/teambath
The University of Bath is The Sunday Times University of the Year 2011/12.
Photos courtesy: www.cev.lu