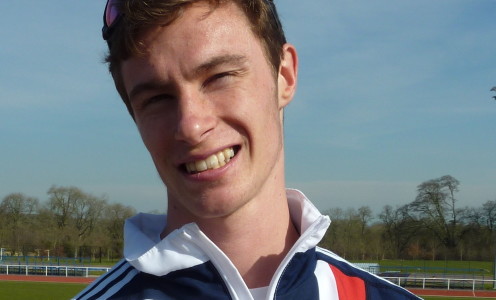 Two University of Bath based athletes collected bronze medals on the third day of the IPC European Paralympic Athletics Championships in Holland.
Paul Blake ran a pb and dipped beneath his old world record with a run of 2:06.81 in the T36 800m.
That gave him third in a high quality race won by Russia's Evgenii Shvetcov in a new global best of 2:05.05.
He said: "I don't think I went off too quick, but I did feel like I started to go back in the last 100m. I am delighted though, it's a big PB and there were just better athletes on the day."
Katrina Hart came third in the T37 200m in 30.20. "I just didn't have it out there," she admitted; "But if I had to pick between winning gold here or in London I'd always pick London, this is just a stepping stone."
The pair are both coached by Rob Ellchuk.