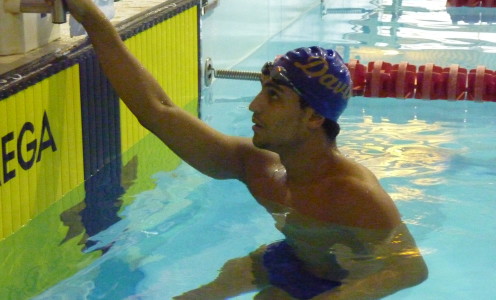 Libyan swimmer Sofyan El Gadi is finalising his preparations for his second Olympic Games at the University of Bath.
Sofyan has been training at the University since the start of June and leaves Bath on Monday (23 July) to join his Libyan team-mates in the Olympic Village.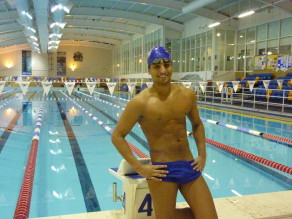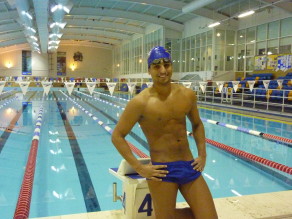 London 2012 will be Sofyan's second Olympic Games after he made his Olympic debut in Beijing as a 16-year-old.
Sofyan, who holds 11 Libyan national records, said: "I've really enjoyed training in Bath. The Sports Training Village is amazing. The facilities are really good and it has everything you need.
"Everyone has made me really welcome and I feel like I'm part of the group here. It's been a great experience."
As well as training in the 50m pool, Sofyan has trained in the gym and received sports science support at the University. He has also stayed in accommodation on campus.
"I'm really looking forward to the experience of competing at London 2012. It's going to be a really good environment for the athletes and I think it will be a lot of fun," he added.
"I feel much better prepared than I did for years ago and I know I'm going to do great," he said. "I'm going to swim my best and give it all I've got.
"I want to break my own Libyan record, that would mean I'm moving forward."
Mark Skimming, Team Bath head swimming coach, has been coaching Sofyan during his stay in Bath. He said: "It's been great to have Sofyan with us in Bath and I'd like to wish him the very best of luck at the Olympics."
Sofyan will swim the 100m butterfly at the London 2012 Olympics. His aim is to improve on his own personal best and national record of 56.3 seconds.
After the Olympics he heads back to Tunisia for a further training camp ahead of the Arab Swimming Championships, which get underway in Jordan at the end of August.
Athletes from a dozen nations have been honing their London 2012 preparations at the University of Bath – including swimmers from China, badminton players from Malaysia, and judo players from Barbados, Ghana and Nauru.
For further information please contact the Team Bath press office at Matchtight Ltd on 01225 383518 or by email at press@matchtight.co.uk
You can also find out more about Team Bath at www.teambath.com , follow us on Facebook at www.facebook.com/teambath or on Twitter at https://twitter.com/#!/teambath