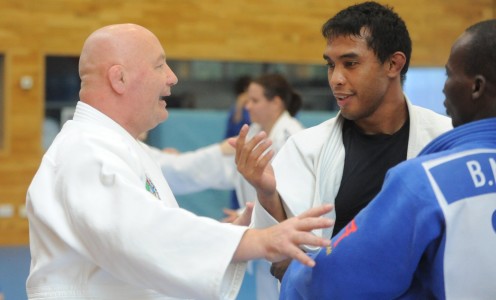 Sled Dowabobo said he will be honoured to make history by becoming the first judo player to represent the tiny Pacific island of Nauru at an Olympic Games.
Sled has been completing his final preparations for his Olympic debut at London 2012 at the University of Bath.
He is one of three judo players from three different continents who will compete in the under-73kg class at London 2012 who prepared for the Games in Bath.
Sled has been training with Kyle Maxwell of Barbados in the dojo at the University along with Team Bath judoka Emmanuel Nartey, who will also make history by becoming Ghana's first judo Olympian.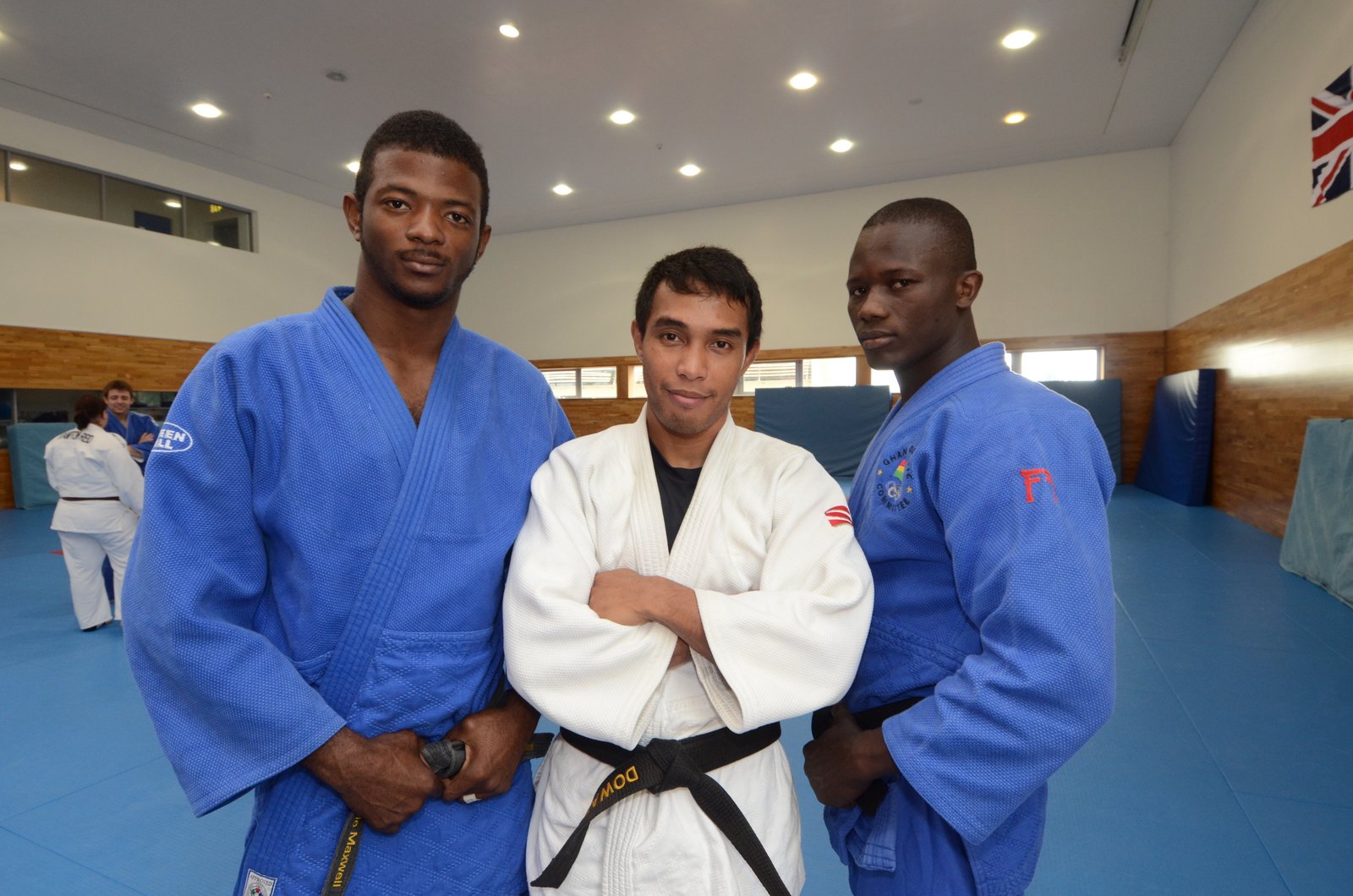 Sled and coach Patrick Mahon spent just over two weeks training at the University of Bath. Sled will be one half of Nauru's London 2012 team alongside weightlifter Itte Detenamo
The Nauruan judo player said he will be privileged to be the country's first judo player to compete at an Olympic Games when he steps on the mat at the ExCeL on Monday 30 July.
"It will be awesome to be the first Olympic judo player from Nauru," he said.  "I'm really excited about the Games."
Being in Bath means he has been able to pit his wits against a wide range of high quality partners in the build-up to London 2012. "The judo partners here are very strong, so it's been a good preparation for the Olympic Games," he said.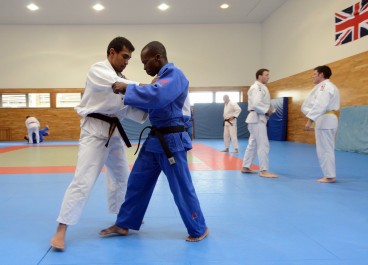 "The facilities are great here and I've had good access to weight training," he said. "I've never seen anything like it here before, it's been really awesome."
There has been a truly international flavour to the University of Bath Sports Training Village in recently weeks. The University has been the training base for many teams and athletes in the lead-up to 2012, including the Russian athletics team and Malaysian badminton team.
Athletes from Barbados, Denmark, Ghana, Iceland, Libya, Nauru and St Vincent & the Grenadines and the UAE have also trained at the University ahead of London 2012.
The University will also host the main preparation camp for the ParalympicsGB team in the lead-up to the London 2012 Paralympic Games.
Some 25 athletes who train full time at the University of Bath are competing at the Olympic Games – 23 will be representing Team GB and one each will compete for Egypt and Ghana. Six Bath-based athletes will represent ParalympicsGB at the London 2012 Paralympic Games.
For further information please contact the Team Bath press office at Matchtight Ltd on 01225 383518 or by email at press@matchtight.co.uk
You can also find out more about Team Bath at www.teambath.com , follow us on Facebook at www.facebook.com/teambath or on Twitter at https://twitter.com/#!/teambath
The University of Bath is The Sunday Times University of the Year 2011/12.