Watch BEN – an inspiring documentary film about one of Britain's top Paralympic medal hopes.
'BEN' will be aired on Channel 4 Tuesday 28 August.
The film follows the life story of sprinter Ben Rushgrove who won a Silver medal at the Beijing Paralympics just three weeks after breaking his foot.
It goes behind the scenes from Beijing to the 2011 World Championships in New Zealand.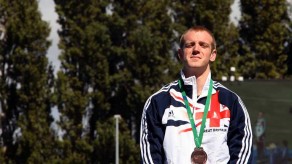 It traces Ben's remarkable story. Born with cerebral palsy, he's won personal battles – through his early years, during his education, and with his own body.
Doctors warned his parents that he would never walk. But Ben has now broken both World and European sprinting Records.
The film also features moving interviews with his parents Alison and David. Its stirring message comes from Ben himself: "It's not about what I can't do; it's about what I can do."
Ben, who was born in Bath and still lives in the city, is now training for London 2012.
His revolutionary coach Rob Ellchuk leads a training group of both able-bodied and disability athletes at the University of Bath who are featured in the film.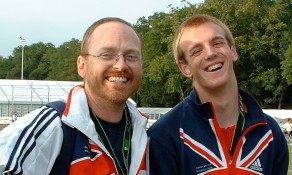 Director John Edwards met Ben at Loughborough University's Sports Technology Institute when he came for help with his foot injury. John is a film maker and lecturer at Loughborough University. The film took three years to make.
"I've tried to show the true spirit of the Paralympics, including the camaraderie and generosity of its athletes, the uplifting qualities of disability sport, and its effect on all our lives. It's been a great privilege to work with such an inspirational athlete," John said.
Ben Rushgrove is now a top medal hope for the London 2012 Paralympics. "My hope is that the film will inspire people to find out more about the Paralympics, and show the hard work and commitment of the athletes involved. As you watch the film and my story, I hope it questions some of the prejudices and causes people to think about disability in a new way."
BEN will be shown on Channel 4 on Sat 18th August at 7 am, and on the eve of the Paralympics Opening Ceremony at half past midnight on Tuesday 28th August.
Watch "BEN" the trailer:
Read the feature on Ben in The Guardian.
Ben only ever had one speed "fast."
BEN is an independent film made by SightHound Films supported by Loughborough University and Channel 4. BULB Films (A Boomerang Plus Group company) was the production company responsible for the delivery of the film to Channel 4.