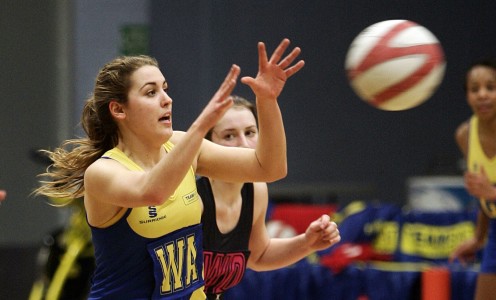 Team Bath's netballers feature in the 2013 edition of the Guinness World Records book as the most successful team in Superleague history.
The Superleague, the UK's premier club netball competition, has only been contested on seven occasions, and Team Bath have won it four times – in 2006, 2007, 2009 and 2010.
A photograph of last season's Team Bath Superleague squad is featured on the team sport pages the 2013 edition of Guinness World Records book.
The latest Guinness World Records book was published as Team Bath are completing their preparations for the 2013 Superleague campaign – when they go in search of an historic fifth title.
Jess Garland, Team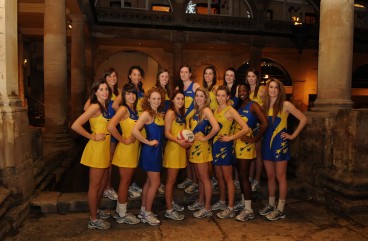 Bath head coach, who won the Superleague with the team as both a player and a coach, said: "It's fantastic to see the Team Bath franchise get the recognition we receive in the pages of such an internationally respected publication as Guinness World Records.
"It's also good that we're helping to put netball in England on the map. It will give the team a boost ahead of the new season and it's good for the fans," she added.
"Team Bath have an impressive track record in the Superleague, winning four of the seven of the campaigns contested to date.
"And we haven't finished yet – we'll have a strong team for 2013 and we'll be aiming to make it five Superleague titles next year. Who knows, we may even make Guinness World Records again."
England shooter Pamela Cookey has already announced she is returning to play for Team Bath in 2013 after one season with Surrey Storm.  Former Superleague champions and England players Serena Guthrie, Rosie Allison and Stacey Francis also look set to return to the side this year.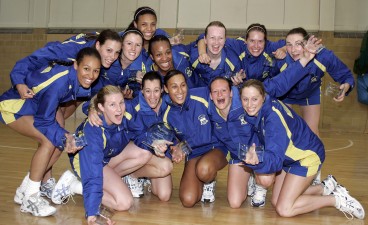 The team relied heavily on some talented young players last season, including University of Bath students Yasmin Parsons and Mia Ritchie, who both went on to make their senior England debuts.
Team Bath's phase one fixtures kick-off when the team host Celtic Dragons at the Sports Training Village on Thursday 7 February.
They face Loughborough Lightning at home on Friday 1 March and then Team Northumbria on 8 March. Team Bath's full phase one fixture list can be found on the Team Bath website at http://www.teambath.com/sport/netball/superleague/
Tickets for Team Bath's home phase one games are available now through Ticketline at www.teambath.com/events/ticketline/ or by phone on 0844 8884412.
Individual phase one tickets are priced at £8 for adults and £6 for concessions. However, you can buy tickets for all three phase one home games for just £20 for adults and £14 for concessions if you buy them before 31 December.
And for the first time Team Bath is offering a family ticket to games. Just £22 gets two adults and two children or one adult and three children in to see Team Bath tackle one of their Superleague opponents.
You can find out more about Team Bath on our website teambath.com
You can also follow Team Bath on Twitter at twitter.com/teambath or facebook.com/teambath
For further information please contact the Team Bath press office at Matchtight Ltd on 01225 383518.
Photos: Team Bath's 2012 squad (top) and the 2006 squad, inaugural Superleague winners.