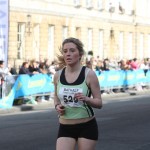 Sport/Event >
Pole Vault, Netball, Hockey, Tennis , Golf, Javelin, Qualified RNLI Lifeguard
Date and Place of Birth >
1995   Kuala Lumpur , Malaysia  (British Passport)
Height > 167 cm
Coached by >
Christian North
Date started the Talent Development Programme >
February 2012
School of Study>
Kingswood School Bath  (sports scholar)
Clubs >
Team Bath Athletic Club
Wilts Golf Academy
Biography >
Roseanna (Rosie) started her athletic career with gymnastics at the tender age of four at Port Regis National Centre for Junior Gymnastics.  She went onto be part of the Dorset Squad and to achieve the qualify grade for National Trampoline at age 11.
Whilst living in the Far East, Rosie trained with the Thai National Rythmic Gymnastic Team in Bangkok and, due to the heat, also took up competitive swimming and golf.
On moving to Bath in 2010, Rosie trained in pole vaulting and progressed to compete in the National Schools Final in Gateshead, 2011.
Rosie has a sports scholarship at Kingswood School where she has represented the first teams in hockey, netball and tennis.
Rosie has British LTA Tennis leaders coaching award Module 1 and 4 and has helped coaching tennis with the younger students at school.
She played for Team Bath netball, training with the Academy at UWE, and captained the Under 16 B Squad who went through to qualify for the Regional League.  She loves all sports and recently threw the javelin without any training, to break her school record.
In Summer 2011, Rosie was selected to attend the England Athletics Summer Training Camp at Bradfield College for Young Leaders where she learnt a great deal about team work and coaching.  Rosie volunteered to help at the Paralympic Camp at Bath University Sports Training Village, Summer 2011 and has also helped with the High 5's Team Bath Netball.
Currently she is working at the Sports Training Village on a part time basis as a qualified lifeguard, studying for her A levels and pole vault training two/three times a week.
Rosie was selected to be part of the Talent Development Centre at the University of Bath in February 2012 and attends regular training sessions.
Headline Result >
Bath Half Marathon Fun Run  (Raising money for Jamie's Farm Project, Box, for teenagers)
One and half miles in official recorded chip time of  6.32
11 March 2012