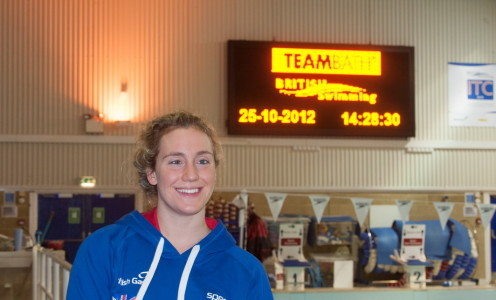 Double Olympian Lizzie Simmonds has moved her training base to British Swimming's Intensive Training Centre at the University of Bath.
Simmonds, who was just edged out of the medals in the 200m backstroke final at the London 2012 Olympic Games, finishing fourth, has just switched from training at Loughborough to Bath.
She joins a Bath ITC group that also includes Michael Jamieson, who won 200m breaststroke silver medal at the Olympics.  Andrew Willis, who set an English record and reached the 200m breaststroke final at his first Olympics, and Siobahn-Marie O'Connor, who was the youngest member of Britain's swimming team at the Olympics, are also among the swimmers training at the Bath ITC.
Simmonds said she was impressed by the set-up in Bath when she came to look around.
"I needed a change, a completely different stimulus," said the 21-year-old. "It's a great set up. It's definitely somewhere you know the programme is working. The set-up was very suited to me and it seems like a very logical move.
"Everything here is right on one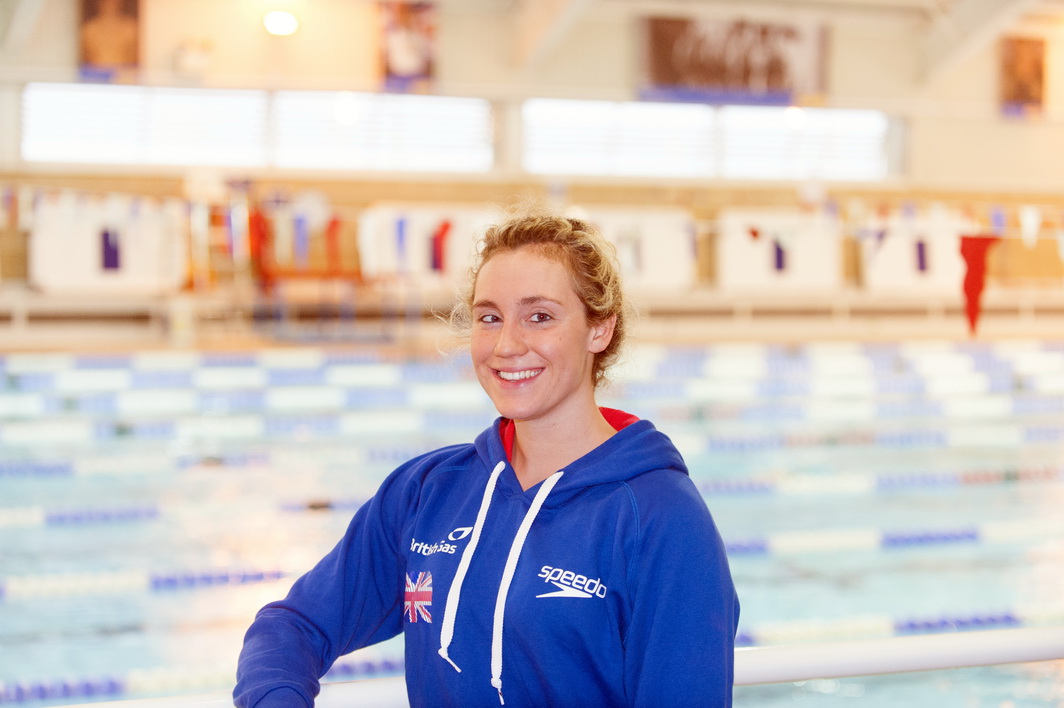 site and it's great to have lots of other sports around. You don't feel like you're the only sport getting up and training at 6am in the morning, because you can see them on the sprint track and in the gym doing exactly the same. It's a lovely place and a lovely city to be in," she added.
Reflecting on her performances at the London 2012 Olympics she added:  "I'm in no way satisfied with fourth. It's all about the medals, but on reflection, fourth place at an Olympics Games is nothing to be ashamed of."
Simmonds, who won gold in the 200m backstroke and the 4x100m medley relay at the 2010 European Championships, made the move to Bath after her coach, Ben Titley, left the UK to live in Canada.
She joins a British Gas ITC Bath headed up by David McNulty
McNulty has been named as head coach of the GB team competing at the FINA World Short Course Championships in Istanbul in December.
Simmonds features in a 19-strong GB team that also includes three of her new Bath training partners – Michael Jamieson, Chris Walker-Hebborn and Andrew Willis.
McNulty said: "Anytime our swimmers are up against the best in the world means it's an important event.
"Not everyone will be tapered and some swimmers will be in the hard stage of their training cycle so they will have to swim tough but I know our swimmers will give their best on the day.
"We will go there as a strong team and give everything we can to the meet and it will be an exciting start to the new quadrennial cycle for the team."
The World Short Course Championships run from 12 to 16 December
You can find out more about Team Bath on our website teambath.com
You can also follow Team Bath on Twitter at twitter.com/teambath or facebook.com/teambath
For further information please contact the Team Bath press office at Matchtight Ltd on 01225 383518.