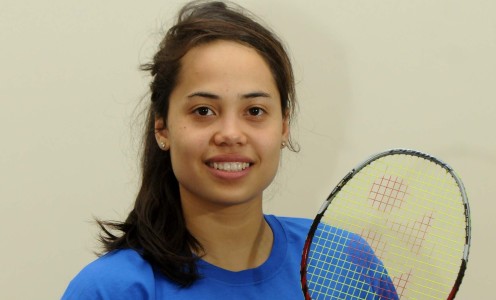 University of Bath student Panuga Riou is a member of Britain's eight-strong team competing at the World University Badminton Championships, which get underway in Korea next week.
Riou combines training with studying for a degree in Sport and Social Science at the University of Bath.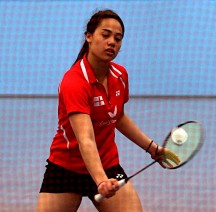 The 20-year-old is supported by a Trendell Family Scholarship. donated by a graduate of the University and his family, which helps student athletes to fulfill both their sporting and academic potential. She is also receiving a contribution from the University's Alumni Fund to help cover some of the costs of competing in Korea.
Her career achievements to date include a bronze medal in the women's singles at the 2008 Commonwealth Youth Games in India.
Pete Bush, the University of Bath's head badminton coach, also travels to Korea as the GB team's coach.
The championships get underway with a team competition from Tuesday (6 November) through to Thursday (8 November), when the individual contests also start. The singles and doubles finals are on Sunday 11 November.
The 2012 World University Badminton Championships take place in Gwangju.
You can find out more about Team Bath on our website teambath.com
You can also follow Team Bath on Twitter at twitter.com/teambath or facebook.com/teambath
For further information please contact the Team Bath press office at Matchtight Ltd on 01225 383518.