Hi everyone,
Lots to report this week.
Last weekend saw swimming compete in the short course event. It was a successful event that saw Bath finish second. Special mention goes to Michael Jamieson who was awarded male swimmer of the meet, by winning the 50m, 100m and 200m breaststroke and coming third in the 200m individual medley.
Anne Bochmann had similar success, winning the 200, 400 and 800m freestyle and coming third in the 400m medley. The main points to take away from the meet were that we are closing down the gap on Loughborough compared to other years, with this being the greatest number of swimmers taken to a BUCS meet.
The implementation of a competition squad is proving successful as we are showing more than ever that it isn't just performance and ITC swimmers that win points, as these are coming from competition squad swimmers in individual events and in the relay teams too.
The same weekend also saw the Women's Ultimate Frisbee team compete in the regionals, winning the whole thing and going unbeaten all weekend. Well done them.
Wednesday 14 November has also seen a good round of fixtures and we entered the day sitting pretty in second place in the national standings. Strong performances will hopefully help to cement this position.
The stand out result of the day though, and this weeks' team of the week, are the Men's Basketball second team who racked up a ton of points against their Winchester equivalents. Final score, 109-16!
We are also proud to announce the re-launch of the volunteer recognition scheme.
In partnership with the Department of Sport Development comes a program to recognise, develop and reward the most dedicated and talented sport volunteers based at Bath. Whether you are a committee member with a club, a volunteer in events or coach in the local community, you can apply.
Please ensure this is passed on throughout your club, or other volunteers you work alongside. For more information please see Your Club Volunteers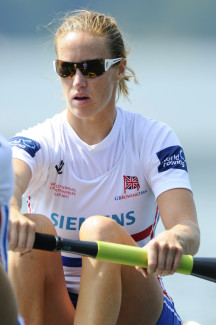 If you have any queries over Volunteer Recognition please contact susa@bath.ac.uk.
Upcoming events:
Weekend commencing 24 November – Superstars at the
Sports Training Village.
16 British Olympic heroes come face to face in dramatic and thrilling competition, recreating that Olympic experience.
Olympic Superstars is a 90-minute television spectacular where eight men and eight women will revive those indelible summer memories, as they compete across eight very different sporting disciplines to discover who are the two best all-round Olympic Superstars.
The programme will showcase their skills but it will be a bit quirky. How will Mo Farah get on in Chris Hoy's cycling shoes? Can Jessica Ennis add another skill to the seven she already has?
If you want to make a booking please email nicole.lucas@applausestore.com or call on 0871 987 1234.
Tickets are completely FREE.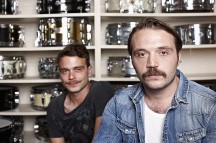 Ongoing events:
Movember
Wednesday 28 November will be a special Movember themed Score were you could be scouted out to be in with a chance of winning some prizes at the end of the month.
SU Officer Elections
Make a change and nominate yourself for SU Officer next year now!
Many thanks
Jon Gleave
Sports Officer