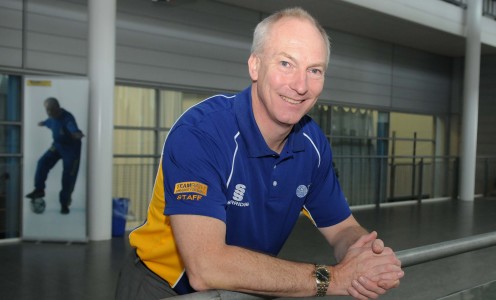 The legacy of the Olympics will be the theme of a debate featuring Stephen Baddeley, Director of Sport at the University of Bath, on Wednesday (21 November).
The event is part of the Debates in Bath series and takes place at the Bath Rugby Club House at the Rec.
The debate covers the topic 'Would you want your child to be an elite sportsperson? Yes or No.'
Kate Allenby, bronze medallist in the modern pentathlon at the Sydney 2000 Olympics, will also feature on the panel as well as former Bath and England rugby players David Flatman and Matt Perry.
Stephen Baddeley, who is a gold medal winning Commonwealth Games badminton player, and Richard Gillis, an award winning sports and business journalist, will also feature.
If you'd like to go along you can buy tickets from sportingdebate.eventbrite.com It's arrival 7pm for a 7.30pm start.
You can find out more about Team Bath on our website teambath.com
You can also follow Team Bath on Twitter at twitter.com/teambath or facebook.com/teambath
For further information please contact the Team Bath press office at Matchtight Ltd on 01225 383518.