It was a case of your very good elf at th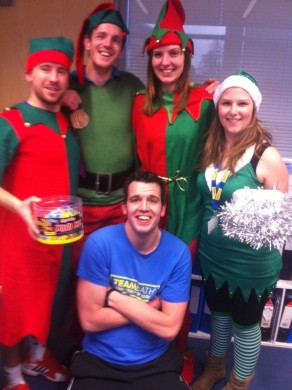 e Sports Training Village as kind-hearted staff and customers contributed more than £120 to a charity collection.
Ben Rushgrove, double Paralympic Games medal winning sprinter, joined members of staff at the Sports Training Village in donning an elf costume to collect cash for the charity SeeAbility.
The charity aims to encourage people who are blind or partially sighted and have multiple disabilities to achieve their full potential and enhance their qualify of life.
For further details please see www.seeability.org