Happy New Year,
It has been a busy time for Team Bath MCTA Tennis over the last few months!
We have finalised a new five year contract with the Lawn tennis Association (LTA) which also confirmed us again as one of four International High Performance Centres in the UK.
The partnership with the LTA is key to the long term success of Team Bath MCTA Tennis and the provision for tennis here at the University and Bath's overall tennis community.
Club and Development tennis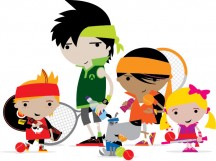 Matt Smith and the team are really pleased with sign up to all mini and junior courses and the sessions have got off to a great start. The team will be looking to introduce more fun ratings competition this term, to put what the children have learnt into context.
In addition, the team will be looking to develop an LTA Rally Awards Scheme alongside feedback from parents in 2012.
University tennis
The University British Universities and Colleges (BUCs) teams are performing well in 2012/13 with the mens and womens 1st teams topping their respective leagues with a combined 15 victories from 17 ties.
This term has also seen the first ever fixture for a mens third team who played Cardiff Metropolitan University in November.
Recreational tennis is thriving with five new courses running this year, resulting in 48 students attending regular coaching each week outside of the BUCS teams.
IHPC Academy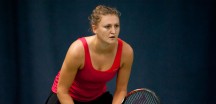 Before Christmas we saw Sam Murray win Team Bath's first ITF $25,000 Challenger title, Sam backed this up with a consistent run of form with a quarter final in a $50,000 event and a semi-final in a $75,000 event,  these achievements took Sam to a career high of 255 WTA.
Head Coach Dave Sammel took Ana Brogan, Sam Murray, Toby Martin and Richard Gabb to the La Manga resort for pre -season and clay court training please see further information on the LTA link.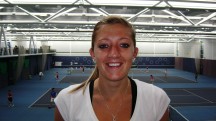 In addition Lisa Whybourn is six places off her career highest ranking. The juniors are also not to be out done with Ana Brogan, Callum Poland-Smith, Sam Butler and Chris Pearce all gunning for the top 100 ITF U18 in 2013.
Finally Finn Bass U12 national champion made his first semi-final at U14 level with notable performances against older opposition.
Upcoming events
W/C 28 January the centre will be holding a British Tour money tournament for aspiring professional tennis players. This event consistently draws top British players with good world rankings for some excellent match play opportunities.
The Academy should have a strong presence in both men and women's draws.
Best wishes for 2013!