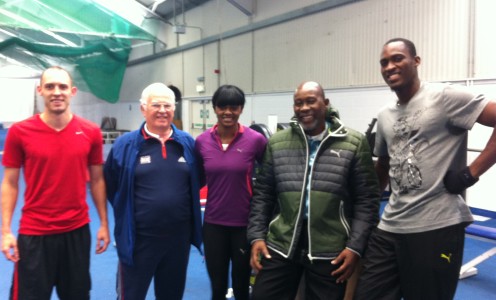 Olympic bronze medallist Hansle Parchment has completed a week-long training spell at the University of Bath working alongside vastly experienced British Athletics Lead Hurdles Coach Malcolm Arnold.
The 22-year-old made a piece of history at the London 2012 Games by winning bronze in the 110m hurdles, the first Olympic hurdling medal won by a Jamaican athlete.
Parchment and fellow athlete Indira Spence spent a week training at the Sports Training Village with their coach Fitz Coleman, working alongside Arnold's own training group,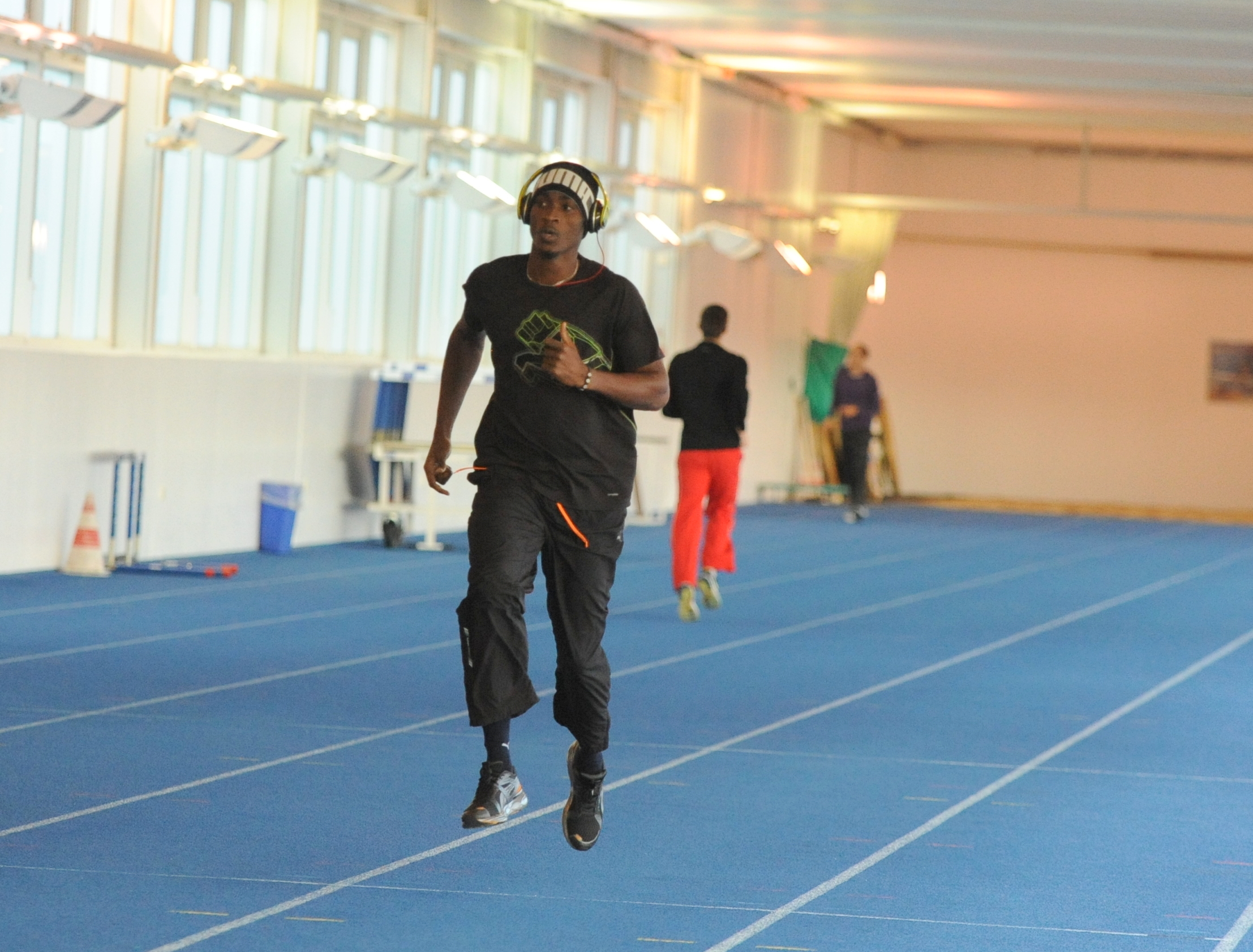 which includes reigning 400m world champion Dai Greene.
Parchment, who edged another Bath-based athlete, Lawrence Clarke, into fourth place at London 2012, said he has enjoyed the training stint in Bath and hopes it will help him go on to claim gold at this summer's World Championships in Moscow.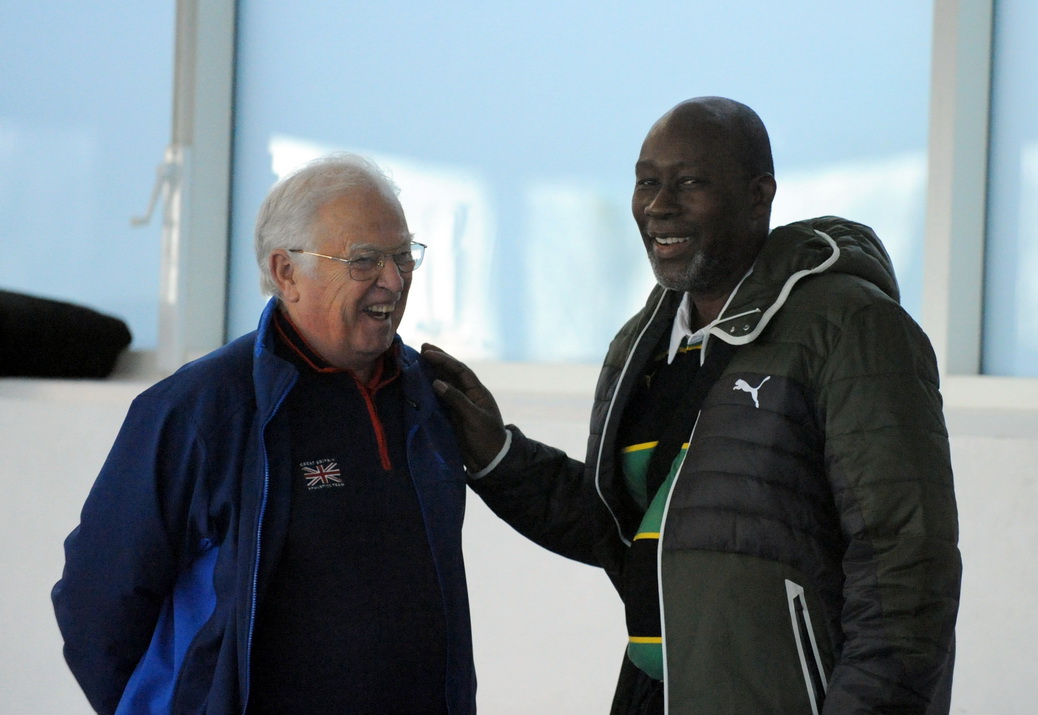 "I've had a really good time. The facilities are great, they're some of the best I've seen," he said. " I'd like to come back, although it's a little cold compared with Jamaica.
"I've enjoyed training with the group and I like the camaraderie.  It's like a family," said Parchment, who also won gold at the 2011 World University Games in Shenzhen, China.
"Malcolm is a great coach and it's been a pleasure to come here and learn a few things from him. I hope to use that to the best of my ability and show some improvement this year," he added. "Malcolm's experience is rubbing off.
"First I've got to mak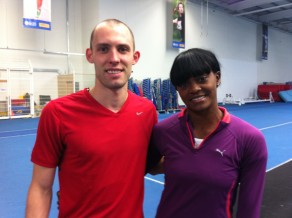 e the team for the World Championships but I feel confident I can do that. My aim is then to win it. I set my goals high. I'll go out there and give it my all. "
Fitz Coleman is also a distinguished hurdles coach and has enjoyed working alongside Arnold for a week. Currently Head Athletics Coach at the University of the West Indies in Kingston, Jamaica, Coleman was formerly Technical Director and Head Coach at the IAAF recognised high performance training centre in Kingston.
"Malcolm is an icon in the sport. We thought it would be a good to exchange ideas and it's definitely worked out," he said.  "The facilities here are fantastic and we've thoroughly enjoyed being here. The ambiance is great and the camaraderie within Malcolm's group is fantastic.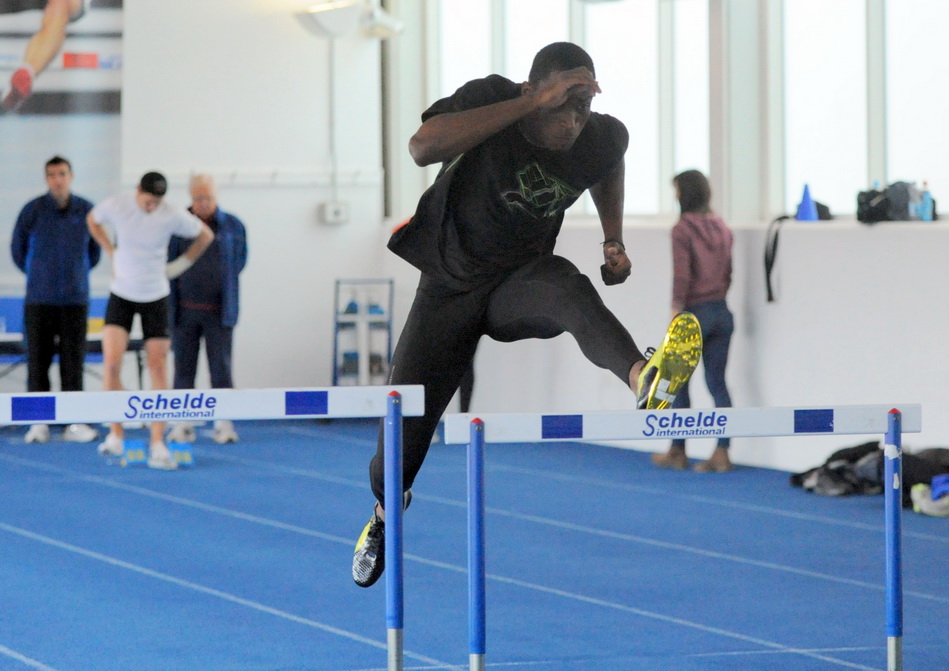 "If the opportunity affords itself we'd love to come back. You can't lose with this kind of collaboration. It's not going to be a one-off, we're going to stay in touch."
Fellow hurdler Indira Spence also enjoyed training in Bath – her first time in England.  She is also targeting a podium place at this year's World Championships.
"I've learned a lot from Malcolm and I've enjoyed it here," she said.  "The facilities are really nice and I like the inspirational message on the banners."
The link up came about through Colin Jackson, who was coached to World Championships gold by Arnold, and by Puma.
Arnold's training group at Bath also includes Olympic hurdlers Andy Pozzi, Jack Green and Eilidh Child, and the most recent additions to group, Nathan Woodward and Irish hurdler Jessie Barr.
Arnold's impressive track record also includes coaching legendary Ugandan athlete John Akii-Bua to Olympic gold in Munich in 1972 and Jason Gardener to gold in the 4x100m relay at the Athens Olympics in 2004.
For more photos see our gallery on the Team Bath Facebook site – don't forget to like it while you're there.
For further information please contact the Team Bath press office at the Matchtight Ltd on 01225 383518.