IHPC
The seniors have made strong start to the year getting some good match mileage under their belts.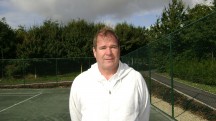 The girls flew to California for three challengers with Head Coach Dave Sammel.
They were joined by Iain Bates, head of women's tennis and alumni of Bath along with other top British players.
We had excellent representation in the British Tour from some of the younger players in academy, plus a lot of derby matches! I must say all of the Bath players conducted themselves very well on and off the court, showing some excellent fighting spirit.
University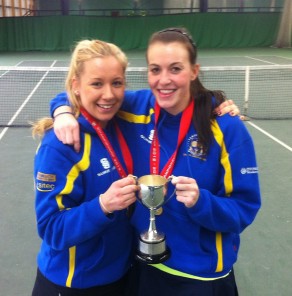 The University British Universities and Colleges (BUCs) teams had a great week with resounding victories against Nottingham University and Cardiff Metropolitan University in the BUCS Championships.
The womens 1st team beat Nottingham 10-2 and the men produced a whitewash 12-0 against Cardiff Metropolitan University.
On an individual note, University of Bath students Natasha Starling and Alexandra Walker won the 2013 BUCS Tennis Ladies Doubles event. They defeated an international Durham pair 6-2 6-3 in the final.
Starling is a first year studying for a BSc in Business Administration.
Walker is a second year studying for a foundation degree in Sports Performance. Both train with the University squad as well as within the IHPC Academy which includes full time professional players.
Bath was as usual very well represented overall with seven players having qualified in total across all draws.
Another strong week for recreational tennis with all courses full and with a waiting list, proving there is life in providing good quality coaching as opposed to some of the newer versions of the game!
Cardio tennis is also doing well with two full sessions per week
Club news
A very busy and successful month for our club programme.
We had 90 spaces filled over the three days of the half term camps, and thoroughly enjoyed by all!
February also saw the first stage of our Team Bath Mini Tour, the Australian Open, with around 50 players competing over the Saturday afternoon in timed tennis matches to gain points towards our internal leagues – proudly sponsored by Babolat.

Next event… French Open 25 May!
I would like to say a special thank you to Matt Smith and all the team for making these initiatives available for the young players at Team Bath.
Upcoming events
Please see our Team Bath Courses & Classes page for our up-and-coming Easter Camp sessions, and the new Summer Term timetable, to be released soon.
Don't forget the French Open mentioned above part of the junior world tour.
The pro-series (mens and womens) comes to town again w/c 11 of March please show your support and come and watch especially some of the academy players playing on home turf.
20 March Best of the Southwest boys regional camp to match the girls from last month.