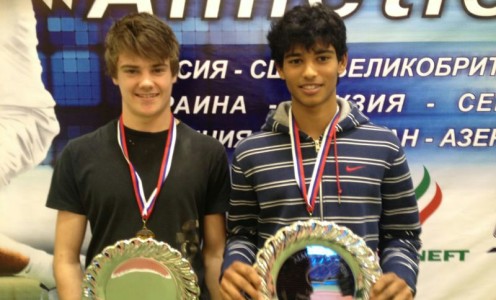 Samm Butler and Aman Agarwal win ITF Junior Boy's Doubles Title – the Almetievsk Open, Russia.
Butler, 17 and Agarwal, 16, paired up as top seeds for the week, they took the final by beating #2 local seeds Galyamoz and Mosgovey who defaulted in the second set at 1-3 after Butler and Agarwal won a close tie break to take the first set.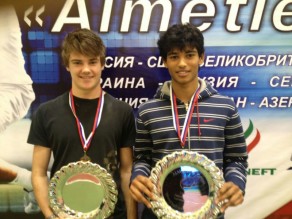 R1  Kharchenko & Mokrousov 6-4 6-4
QF  Bagdasaryan & Salbiev 4-6 6-4 [10-5]
SF  Bakshi (Geo) & Nashatyrkin 4-6 6-1 [10-4]
In the singles Butler, who has trained at Bath since 2007, made it through to the semi finals, just losing out on a a place in the final to Mnushkin (RUS) 7-6(3) 6-4.
Both Butler and Agarwal remain in Russia for this week's Yeltsin Cup, a grade 2 event in Tatarstan.