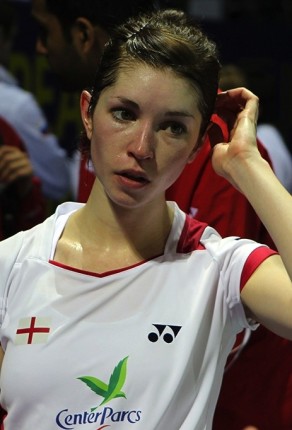 University of Bath graduate Heather Olver has been named in the England team to compete at this summer's World Badminton Championships in China.
Olver, a Coach Education and Sports Development graduate, is named in an 11-strong England squad for the championships, which take place in Guangzhou from 5 to 11 August.
The 27-year-old partners Chris Langridge in the mixed doubles – a partnership that won this year's English National Championships. She also teams-up with Kate Robertshaw in the women's doubles.
Olver combined training with University of Bath head badminton coach Pete Bush with studying for her degree, before transferring to the train at Badminton England's National Badminton Centre in Milton Keynes.
You can also follow Team Bath on Twitter at twitter.com/teambath or facebook.com/teambath
For further information please contact the Team Bath press office at Matchtight Ltd on 01225 383518.
Main picture: Badminton Photo