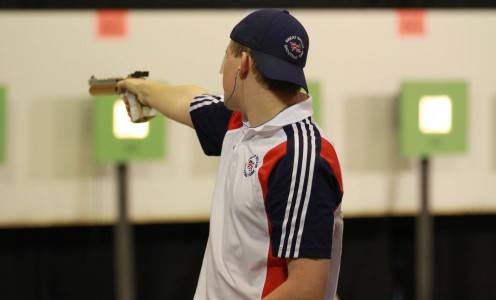 Marksman Kristian Callaghan is the first University of Bath student to be selected to represent Team GBR at this summer's World University Games.
Callaghan, who is studying for a degree in Integrated Mechanical and Electrical Engineering, has been selected in the 11-strong British shooting team for the Games, which take place in the Russian city of Kazan.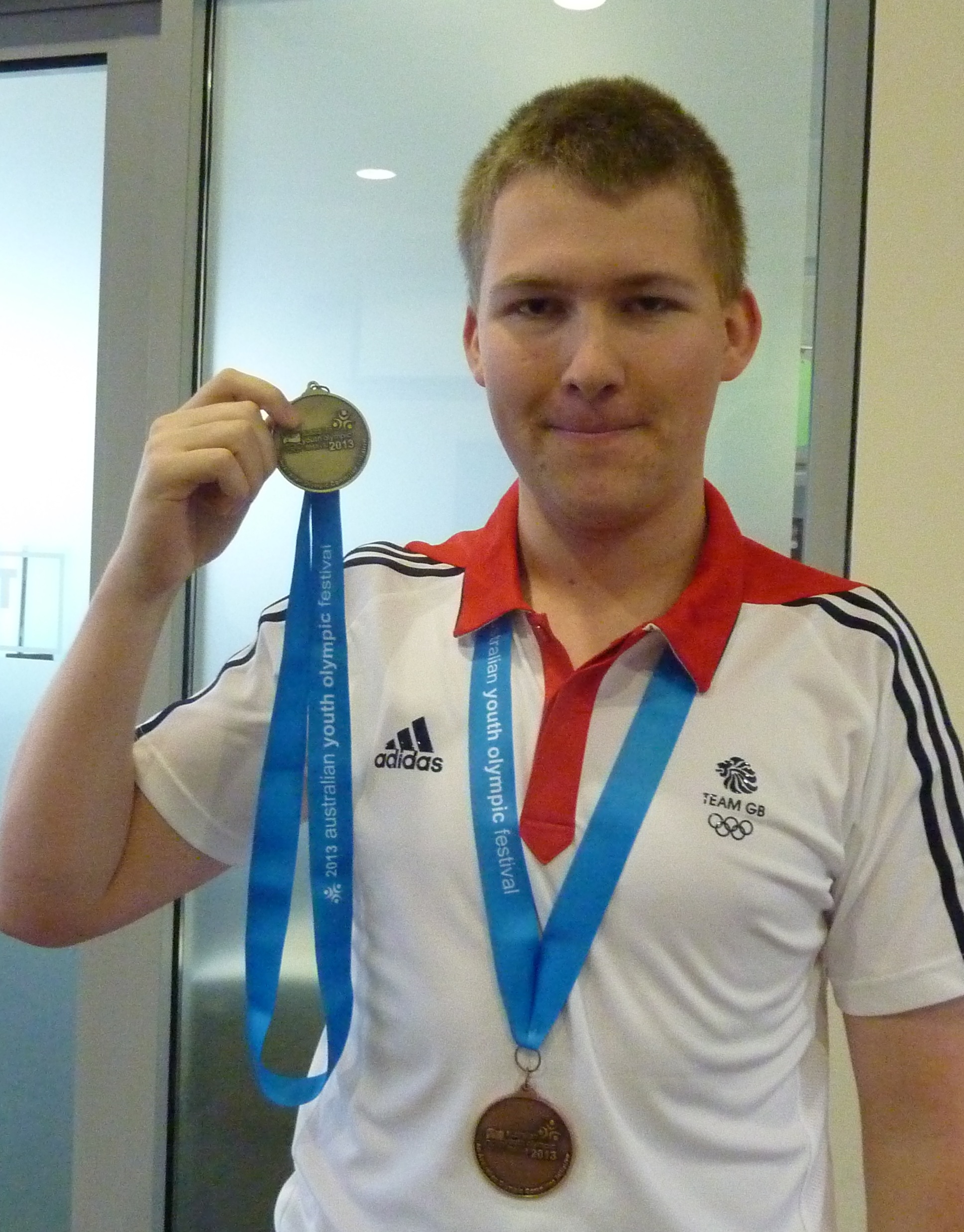 Callaghan, who is a pistol shooter, won a gold and a bronze for Great Britain at the Australian Youth Olympic Festival in Sydney in January, performances that earned him the Team Bath athlete of the month award. He followed that up with eighth in the 10m air pistol at the European Championships in Odense, Denmark.
Callaghan, who benefits from a TASS (Talented Athlete Scholarship Scheme) scholarship, competes in four events in Kazan – the 25m rapid fire pistol, the event in which he won gold in Sydney; the 50m pistol, in which he took bronze in Sydney, as well as the 10m air pistol and the 25m standard pistol.
Athletes from some 170 countries are expected to compete at the 2013 World University Games, which run from 5 to 17 July.
University of Bath athletes have an excellent track record competing at recent World University Games.
Jess Dickons won gold in the 200m butterfly gold at the last Games in Shenzhen, China two years ago. Gary Warren (PGCE in Education) and Hector Mackie (Sports Performance) were members of the silver medal winning GB men's football team.
In 2009, shortly after graduating in Sports Performance, Gemma Gibbons, won judo bronze at the World University Games in Belgrade. She went on to win Olympic silver for Great Britain at London 2012.  Grace McCatty (Coach Education & Sports Development) and Lauren Wells (Sport and Exercise Science) helped the GB women's football team to bronze in Belgrade.
University of Bath students and graduates who are representing Great Britain at the Games are eligible to receive funding from the University's Elite Athlete Support Fund, which is kindly donated by the University Alumni.
You can find out more about Team Bath on our website teambath.com
You can also follow Team Bath on Twitter at twitter.com/teambath or facebook.com/teambath
For further information please contact the Team Bath press office at Matchtight Ltd on 01225 383518.