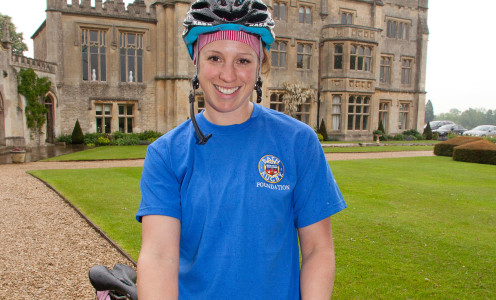 As one of Britain's top modern pentathletes and Olympic silver medallist at the 2008 Beijing games, Heather Fell is highly skilled across the disciplines of  fencing, swimming, show jumping and running and shooting.
However, Fell – who trains locally at the Pentathlon GB High Performance  Centre at the University of Bath – is about to step out of her comfort zone by undertaking the Deloitte Ride Across Britain ultimate cycle challenge to raise money for the Bath Rugby Foundation.
From the 8th to 16th June, Fell will join a group  of local cyclists,  including former England and Bath Rugby players, Lewis Moody, Danny Grewcock and David Flatman, to cycle from John O'Groats to Land's End covering a distance of 982 miles in nine days.
Fell said: "I love a chal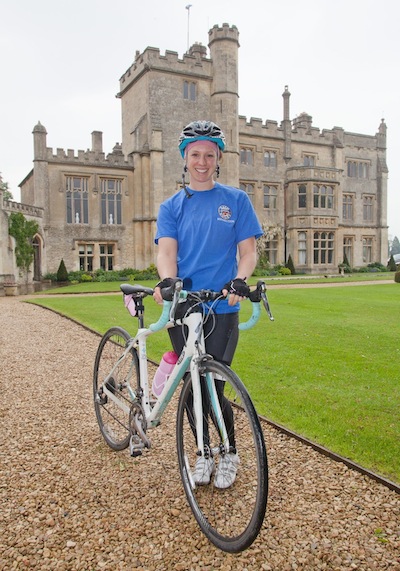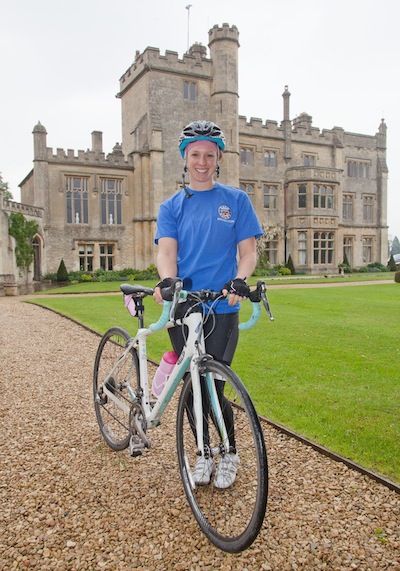 lenge and I love trying new sports so when this opportunity arose I jumped at it. I must admit. I have wanted an excuse to try cycling ever since getting the Olympic fever last summer. The fact that I will be supporting a local charity that uses sport was another strong pulling point."
Celebrating its 10th anniversary this year, the Bath Rugby Foundation is an independent charity, 100 per cent funded by grants and donations from businesses and individuals. Their aim, through their award-winning Education and Inclusion programmes, is to enhance the lives of children and young people through sport, in particular those who have a disadvantaged lifestyle. The Foundation helped 22,500 children in 2012 and is proud to have worked with over 125,000 children since it started in 2003.
Donations can still be made to support Heather Fell's challenge and the Bath Rugby Foundation through : http://uk.virginmoneygiving.com/HeatherFell
Deloitte Ride Across Britain:
The Deloitte Ride Across Britain sees over 700 riders take on the legendary 'End to End' each year.
The route for 2013 is as follows:
Day One: John O'Groats to Kyle of Sutherland
Day Two: Kyle of Sutherland to Fort William
Day Three: Fort William to Glasgow
Day Four: Glasgow to Carlisle
Day Five: Carlisle to Aintree
Day Six: Aintree to Ludlow
Day Seven: Ludlow to Wincanton
Day Eight: Wincanton to Launceston
Day Nine: Launceston to Land's End
Caption: Heather Fell at Bath Rugby's Farleigh House (Deloitte Ride Across Britain for Bath Rugby Foundation)
Picture Credit: Taking Pictures-Sport.co.uk