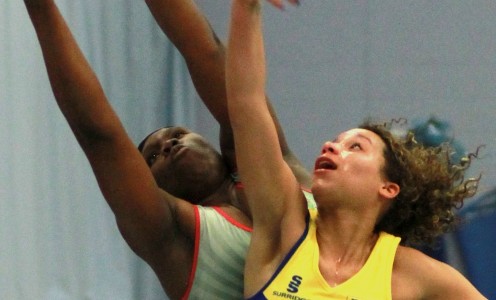 Four Team Bath netballers were today named in the 12-strong England squad to contest this summer's World Youth Netball Championships.
Shooters Rosie Allison and Shaunagh Craig join defender Samantha Cook and midcourt player Yasmin Parsons in the squad.
The quartet were all members of the Team Bath squad that won the 2013 Superleague title last month – Team Bath's fifth Superleague title from eight campaigns.
Three of them combine training with studying at the University of Bath. Allison is studying for a Biology degree at the University of Bath and receives a Trendell Sports Scholarship and a Chris Allen Scholarship. Parsons and Craig are both Sports Performance students. Parsons receives a Trendell Sports Scholarship.
Cook, Craig and Parsons all featured in the England squad that finished as runners-up at the senior Netball Europe Open competition in Aberdeen at the weekend, where Cook was named player of the tournament.
The World Youth Netball Championships take place at the Commonwealth Arena in Glasgow from 22 to 31 August, where England play in Group D against the Republic of Ireland, Singapore, Papua New Guinea and Barbados.
You can find out more about Team Bath on our website teambath.com
You can also follow Team Bath on Twitter at twitter.com/teambath or facebook.com/teambath
For further information please contact the Team Bath press office at Matchtight Ltd on 01225 383518.