The cream of Britain's winter sport athletes are heading to the University of Bath next month to take part in Team GB's Sochi 2014 Conference.
Around 50 Team GB hopefuls for the 2014 Olympic Winter Games are due to attend the conference, which runs from Saturday 10 August to Sunday 11 August.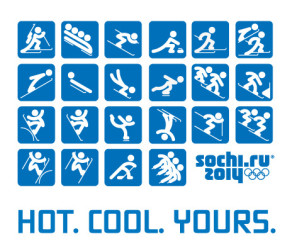 The University of Bath has a strong track record in hosting major events and sports teams. It hosted the main ParalympicsGB preparation camp ahead of the London 2012 Paralympics Games, as well as athletes and teams from China, Egypt, Libya, Malaysia and Russia in the build up to the London 2012 Olympics.
The Team GB Sochi 2014 Conference will provide an opportunity for TeamGB 2014 hopefuls to find out more about the Olympic Winter Games environment, learn about the facilities at Sochi and about the British team's preparations for the Games.
The conference will include the Team GB media summit, held on 9 August, when journalists will get the opportunity to interview British athletes aiming to compete at the Games and get an eyeful of the University of Bath's bespoke push-start track for skeleton and bobsleigh.
The athletes will be joined by a brace of Olympic gold medallists and now Team GB 2014 Ambassadors – Amy Williams and Robin Cousins.
Williams trained at the University of Bath on the push-start track and in the Team Bath gym in the lead up to her momentous skeleton gold medal at the Vancouver 2010 Olympic Winter Games. That made her Britain's first Olympic Winter Games gold medallist 30 years and the first woman individual gold medallist for 58 years.
Cousins was Britain's the last individual gold medallist ahead of Williams, after winning the men's singles figure skating gold at the Lake Placid Olympic Winter Games in 1980.
Mike Hay, Chef de Mission for Team GB in Sochi 2014, said: "The Sochi 2014 Conference is an opportunity for potential Team GB athletes and support staff to get an overview of what being part of Team GB is all about and what the Olympic environment in Russia will be like. It is also a great teambuilding exercise involving a snow battle – so a mix of interactive sharing of information and a chance to bond.
"Performance comes first and that August weekend will be all about making sure that Team GB hits the snow and ice in Sochi as fully prepared as can be."
Stephen Baddeley, Director of Sport at the University of Bath, said:"We're delighted to host Team GB's Sochi 2014 conference. I hope it proves an exciting and inspirational event for Britain's potential Olympic Winter Games athletes as they continue their build up to Sochi – some of whom will be familiar faces as the National squads of both British Skeleton and British Bobsleigh are based at the University."
The British team for Sochi 2014 hasn't yet been selected, but athletes attending the conference will include Vancouver 2010 Olympic curler Eve Muirhead, along with Claire Hamilton and Anna Sloan, two other members of the Scotland team that won the 2013 World Championships.
Short track speed skater Elise Christie, whose 1000m World Championships bronze in March made her the first GB woman to medal at the event, will also be at the conference, as will as double Olympian and European gold medal-winning speed skater Jon Eley.
Bath-based bobsleigh athletes like John Jackson and Paula Walker, as well as Gillian Cooke, one of half of Britain's 2009 World Championships winning crew will also take part.
Skeleton sliders Shelley Rudman – silver medallist at the Turin Games in 2006 – and former world champion Kristan Bromley, who is aiming to make Sochi his fourth successive Games, will also be in Bath for the Sochi 2014 conference.
Snowboard cross athlete Zoe Gillings returns to her former training base for the event.
There will also be a host of exciting young athletes, including skeleton slider Lizzy Yarnold, who just missed out on the medals at this year's World Championships, finishing fourth.
You can find out more about Team Bath on our website teambath.com
You can also follow Team Bath on Twitter or Facebook.
For further information please contact the Team Bath press office at Matchtight Ltd on 01225 383518.
Sochi image courtesy Sochi 2014 Press Office