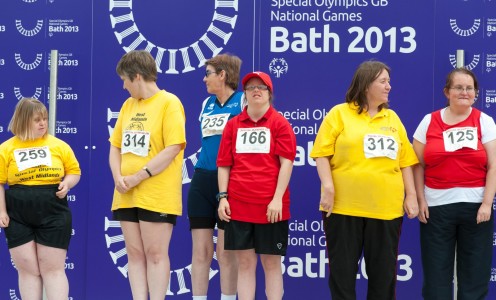 Tomorrow (Saturday) marks the final day of sporting action at what has been a fantastic Bath 2013 Special Olympics National Summer Games.
The Games are organised by Special Olympics GB, a charity providing year-round sports training and competition for children and adults with intellectual disabilities (also known as learning disabilities) in England, Scotland and Wales.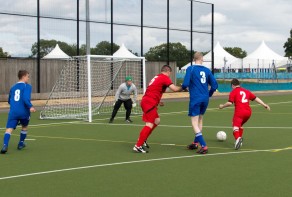 As well as 1700 athletes, 500 volunteers, 600 coaches and 120 sports officials, the Games also attracted many family members and spectators.
Nine of the 12 sports have been taking place at the University of Bath, with all the athletes also staying on campus.
Among the famous faces visiting the Games was former Southampton FC Manger Lawrie McMenemy, who has been involved with the Special Olympics for a decade and became President of its Honorary Board three years ago.
He said the Special Olympics have a special meaning for him.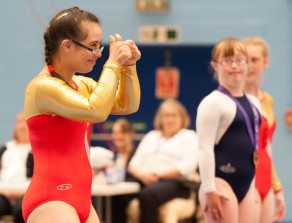 "The lads and lasses here are trying to win, but they're also enjoying taking part if they don't win," he said.
"You'll never get as many smiles and cuddles as you will walking around here today," he said. "It's free to come in and everyone is enjoying every minute."
He also had praise for the University's sports facilities, which are hosting the Special Olympics Games for the first time but have a proud track record of hosting sporting events and training camps.
"The facility is unbelievably good and it's a wonderful set up. Everyone has been made so welcome."
During his time at Southampton M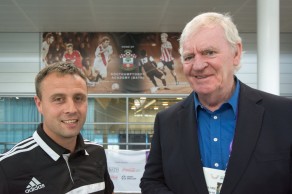 cMenemy introduced an enhanced youth development policy at the club – a forerunner to today's Southampton (Bath) Academy, which is based at the University of Bath. McMenemy met Bath Academy Development Coordinator Matt Hale during the visit and chatted to him about the Games and football.
You can find further information about the Bath 2013 Special Olympics National Summer Games on our Special Olympics page at www.teambath.com/sport/olympic-paralympic/special-olympics/ or on the Games website at www.bath2013.org.uk
For more photos please see our photo gallery at www.Facebook.com/TeamBath
For further information please contact the Team Bath press office at Matchtight Ltd on 01225 383518