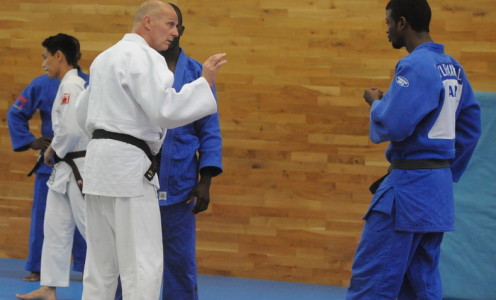 Juergen Klinger, the University of Bath's head judo coach, has been asked to speak at a prestigious judo symposium in Japan.
Klinger will speak at the 2013 International Budo Conference entitled the Integrated Science of Budo at the Japanese Academy of Budo at Tsukuba.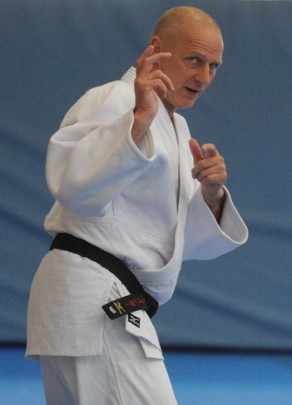 "It's a big honour to be invited to speak at this conference," said Klinger.
There are two distinct elements to judo – the high performance competitive side and also the traditional educational/cultural side of the sport.
Klinger will argue that for judo to thrive, there needs to be a balance of both of these elements.
A focus on the educational side of judo is needed to help bring people into the sport and keep them in it for longer, but there is often a temptation to concentrate solely on the high performance end in the quest for medals at World Championships and Olympic Games.
Klinger says he strives to achieve a balance with the judo programme at the University of Bath – something nations should also do for the good of the sport.
"We need a balanced national system for judo, and if that happens, we will be successful," he said.
Klinger, who speaks at the conference on 11 September,  will combine it with a training camp in Japan for some of Team Bath's top judo players.
The group, including London 2012 Olympian Gemma Howell, as well as Tom Reed and Ben and Megan Fletcher, will train for two weeks at Tsukuba University followed by another week at Nittai-Dai University in Tokyo.
The Bath group will be able to train with Japanese players, giving them an opportunity to try at a high intensity for longer and also to practice with Judoka with a different style of judo to that they would usually encounter.
You can find out more about Team Bath on our website teambath.com
You can also follow Team Bath on Twitter at twitter.com/teambath or facebook.com/teambath
For further information please contact the Team Bath press office at Matchtight Ltd on 01225 383518.