Young athletes aiming for success at the Rio 2016 Paralympics Games will be heading to Bath in 2014.
The University of Bath overcame stiff competition from rivals like Loughborough and Surrey to be chosen as the venue for two major preparation camps for the Rio cycle.
Around 200 athletes from 18 sports will be based at the University in January and August.
The aim is to prepare them as fully as possible for the challenges and opportunities that they might face in the build up to and at the Games.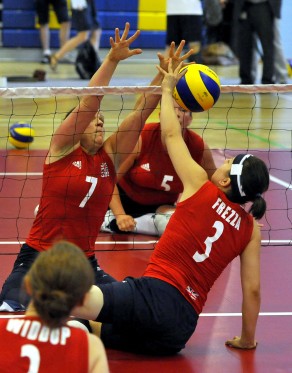 173 athletes from 20 sports prepared for London at the University, under the guidance and direction of ParalympicsGB staff, and went on to be part of the nation's most successful team of all-time, winning more medals across more sports than ever before in front of huge crowds.
As part of a new partnership the University, which hosted the London 2012 preparation camps for ParalympicsGB at the Sports Training Village, has also been named "A national Performance Partner of ParalympicsGB".
Professor Dame Glynis Breakwell, Vice-Chancellor of the University of Bath, said: "We are proud to have been chosen by ParalympicsGB as their host once more.
"Our staff are passionate about the part they can play in the on-going success of the British team and we welcome the extended partnership where we can look at ways of further supporting the British Paralympic Association through research and other developments as well as offering our world-class training environment."
Penny Briscoe, Director of Sport for the BPA said: "After a rigorous and highly competitive process I am delighted that Paralympi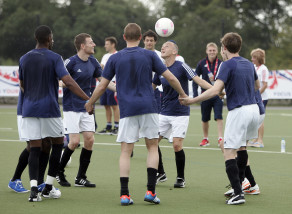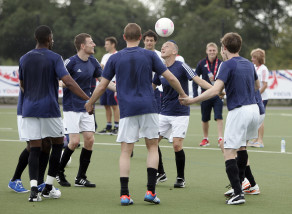 csGB will be returning to the University of Bath for its Rio 2016 Paralympic Potentials camp programme. World class facilities, high quality accommodation and catering and a staff team committed to creating the optimal multi sport preparation environment are the basis for this important performance partnership which will ultimately support ParalympicsGB ambition to be best prepared for Rio 2016.
"With a track record of success from the 2012 cycle we hope that the camps delivered in 2014 will give aspiring next generation Paralympians a real taste of multi sport preparation and these experiences will help those selected to 'thrive in the Games environment' in 2016 and beyond."
Stephen Baddeley, Director of Sport at the University of Bath said: "We are not only delighted at the links we have with ParalympicsGB but want to make other organisations aware of the work we are doing. In this way we will seek to enhance the University's reputation nationally and internationally."
Notes to editors
We are one of the UK's leading universities, ranked number one in UK for student satisfaction in the 2013 National Student Survey (NSS) and in the top ten of all national league tables, including third in the Sunday Times University Guide 2013 behind Oxford and Cambridge.
Our Mission is to deliver world class research and teaching, educating our graduates to become future leaders and innovators, and benefiting the wider population through our research, enterprise and influence. Our courses are innovative and interdisciplinary and we have an outstanding record of graduate employment.
View a full list of the University's press releases or follow the University's latest news on Twitter.
You can find out more about Team Bath on our website teambath.com
You can also follow Team Bath on Twitter at twitter.com/teambath or facebook.com/teambath
For further information please contact the Team Bath press office at Matchtight Ltd on 01225 383518.
Please direct media enquiries about ParalympicsGB to Tash Carpenter, Communications Manager or Katherine Allin, Communications Officer, via the Press Office email press@paralympics.org.uk or the duty press office phone 07717 587 055.
Photos from the final pre-London 2012 ParalympicsGB preparation camps at the University of Bath. (Photos: ParalympicsGB)