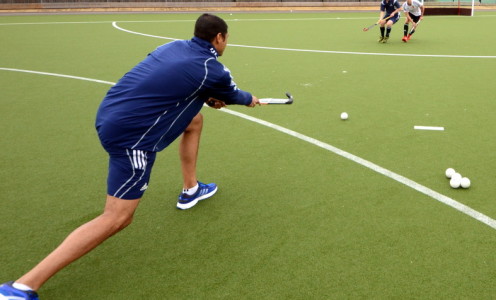 University of Bath hockey coach Jody Paul will play a key role in England's campaign at the Junior Hockey World Cup in India next month.
Jody, a former South African international defender, will be England's assistant coach at the men's Junior World Cup, which runs from 6 to 15 December in New Delhi.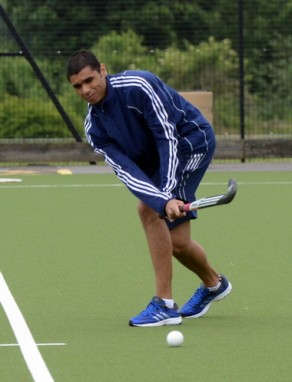 England warmed up for the competition at a tournament in Malaysia, where they finished sixth out of six, suggesting they could face a tough challenge on the bigger stage.
But Jody points out that the under-21 set-up is part of a bigger picture for England.
"We know it will be challenging, but our primary goal is to develop senior internationals," he said. "We're doing that by creating an environment to enable the younger players to develop and become senior internationals.
"The scorelines in Malaysia didn't necessarily reflect it, but we did quite well and the tournament highlighted some of the things we need to work on. "
England are drawn in Pool D for the Junior World Cup. They open their account against South Africa on 6 December, tackle New Zealand on 7 December and then face Malaysia on 9 December. The top two teams in each of the four pools progress to the quarter-finals.
"It's not the worst group in the world but it will be difficult to get out of. It will be tough to progress to the next round," said Jody.
Although he has 38 senior international caps under his belt, including playing at the Athens Olympics in 2004 and the Melbourne Commonwealth Games in 2006, India is one place that Jody has neither played nor been to.
"If you're a hockey player India is probably the one place you want to play. I've played all over the place, but I've never been to India. I'm looking forward to it," he said.
Jody's England duties run alongside his roles as head hockey coach at the University of Bath and head coach and men's first team coach of Team Bath Buccaneers, who currently top England Hockey League's Now: Pensions Conference West. He is also lead coach for the England Under-18 boys' squad.
And he paid tribute to the University for the support they have shown during his time in Bath.
"The University has been massively supportive. Greg Sharp in the Department of Sport has been particularly supportive.  I love Bath and I love the University, it's a great place to be."
Jody joined the University of Bath in 2006, succeeding former England international Bobby Crutchley. Bobby assistant coach of the England men's under-21s from 2005 and is now head coach of the England men's senior team.
For further information please see the Team Bath website at www.teambath.co.uk
Members of the media can contact the Team Bath press office at Matchtight Ltd on 01225 383518 or by email at  press@matchtight.co.uk