University of Bath Sports Performance student Lloyd Wallace will compete in the iconic Bird's Nest Stadium this weekend as the Beijing 2008 Olympic stadium hosts freestyle aerial skiing for the first time.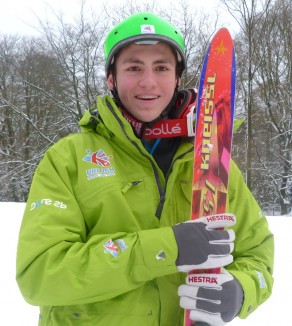 The 18-year-old is looking forward to competing in his first World Cup of the 2014 season. The competition will use a 200-metre high hill made of scaffolding and covered with snow brought in by lorry from nearby hills.
"It should be unbelievable" said Wallace about the venue "Apparently they have sold in excess of 50,000 tickets and have huge TV screens for close-ups while we jump.  It is is the first time I've been to Asia, and the home crowd are likely to see one of the Chinese on the podium as they are a class team.  I'm really excited"
Wallace hopes to get to compete at the Sochi Olympic Winter Games, but says it will be a tough task.
"There are so many excellent teams with great funding, coaching and training programmes.  I'll just be there on my own, paying my own way, but I've been training hard in the gym and i'll give it my best shot."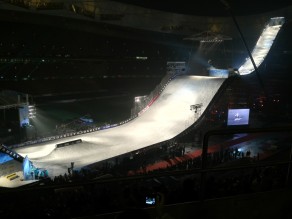 Wallace will be performing the 'Double-full Full', a triple twisting double somersault which he practiced into water in Switzerland and Canada over the summer.
"I don't mind if I don't qualify for Sochi.  I am junior for another two years and hopefully by the time the 2018 Winter Olympics come around I'll be competitive with the winners"
For further information please contact the Team Bath press office at Matchtight Ltd on 01225 383518.