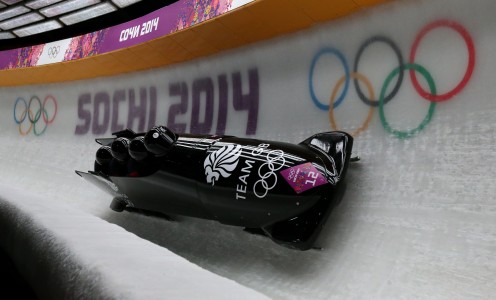 The GBR1 four-man bobsleigh crew of John Jackson, Stuart Benson, Bruce Tasker and Joel Fearon just missed out on the medals in the final event of the Sochi 2014 Olympic Winter Games.
The quartet, the last British athletes to compete at the Games, ended their campaign in fifth, just half a second off the Russian Federation 1 crew that took gold and 0.11 seconds off the bronze medal position.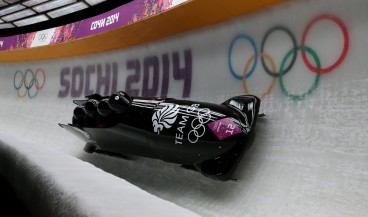 It means they secured the best Olympic finish by a GB four-man bobsleigh crew since the Nagano Games in Japan in 1998.
Jackson's crew, who do some of their training at the University of Bath – headquarters to British Bobsleigh – had been 10th after the first of four heats. They worked their way through the field to seventh after the second run and then sixth after the third.
Jackson said: "We've put in a good result. We started consistently and today we upped it. We were up there with the fastest starters in the world and we've had four runs that are within five hundredths of each other, so we were consistent.
"Sometimes consistency is enough, but today it just wasn't quite enough. I think we've done Great Britain proud."
The GBR2 crew also achieved a creditable top-20 finish in 19th place at the Sanki Sliding Centre.  Lamin Deen's crew was disrupted by the late withdrawal through injury of brakeman Craig Pickering at the start of the Games. Andrew Matthews came into the bob, joining John Baines and Ben Simons.
"It has been fantastic," said Deen (right), who placed 23rd in the two-man event earlier at the Games with Baines. "It has been a long, long road for me and the boys, every individual guy has had their problems but we are all here together as a team.
"For me starting as a pilot four years ago after Vancouver and being here and driving two and four-man and being in the top 20 in the world is great," he added. "Big shout out to Craig. We were all devastated that he couldn't be here with us but he has been sending us messages of encouragement and I think we really did him proud."