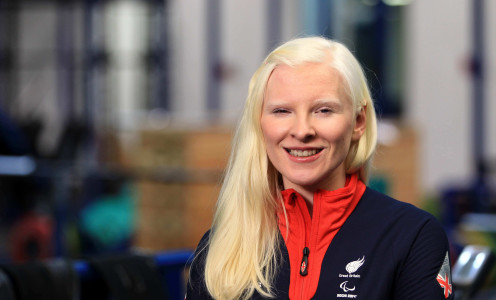 Scorching down a slalom course on the limit can be a daunting experience for anyone. Doing it when you are visually impaired requires complete trust in your guide.
University of Bath graduate Kelly Gallagher will demonstrate both her ability and her trust in guide Charlotte Evans when she competes at the Sochi 2014 Paralympic Winter Games.
Kelly graduated from the University of Bath with a Mathematics degree in 2006 and lives in Bangor in Northern Ireland.
She produced terrific performances to finish fourth in the giant slalom and sixth in the slalom on her Paralympic Winter Games debut in Vancouver four years ago, guided by Claire Robb.
Four years on she returns to Paralympic Winter Games action in Sochi, where she is due to compete in all five Alpine skiing events – super combined, slalom, giant slalom, super G and downhill.
Kelly teamed up with Charlotte just after Vancouver and the pair won two silver medals and two bronzes at last year's Alpine Skiing World Championships in La Molina, Spain.
"I'm pretty excited," said Kelly. "Charlotte and I have been working together for four seasons and it's exciting to see our plans coming together.
"I've qualified for all five events, so hopefully I'll be entered in each one of them. We competed in all five at the World Championships and brought home four medals."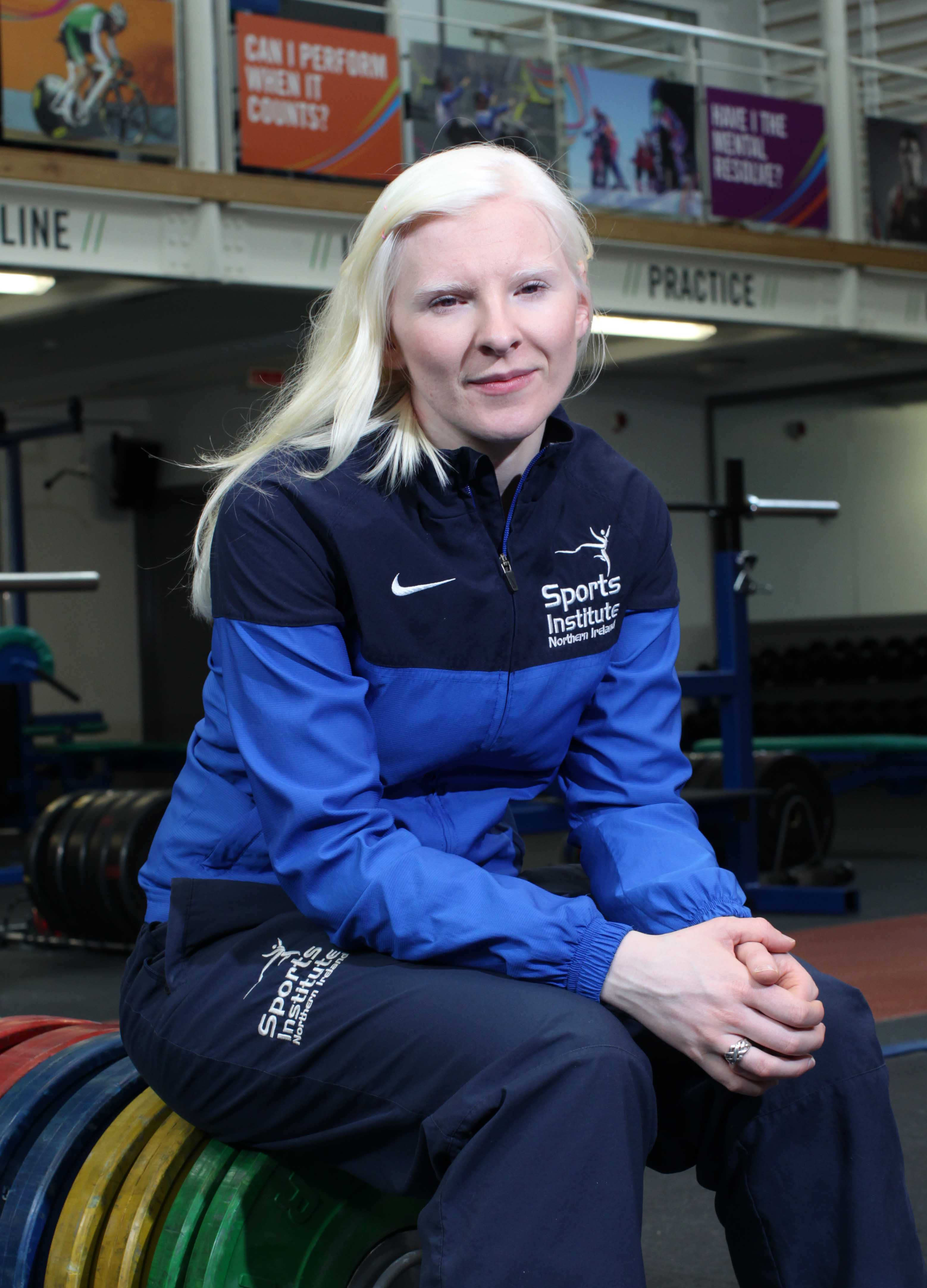 And she thinks four more years' experience in her sport since Vancouver could make all the difference.
"I hadn't been training or racing that long when I went to Vancouver. It was really about experience and it was a great experience to be exposed to that type of environment.
"This time Charlotte and I have been training to race the races rather than experience the Games."
Kelly is classified as a B3 skier, which is the least severe visual impairment for Alpine skiing. That means she skis just a couple of feet behind Charlotte, with the guide issuing directions via Bluetooth headsets.
"It's important to ski as close to her as possible, because I can't see any of the gates," said Kelly. "The closer I can ski to her the better.
"She's got someone chasing her down the slopes, so it's a kind of leap of faith for her too. It's quite intense.
"It's all about trusting her and building foundations on and off the snow. I have total trust in her. That takes quite a long time to develop when you first start to ski with someone," she added.
"There has to be a bit of give and take. It's a really good partnership and there's no-one else in the world I would rather ski with."
Kelly, who receives support from the Sports Institute of Northern Ireland, said she has fond memories of her time at the University of Bath. She still uses some of the skills she learned studying in Bath in her role as a statistician with the Northern Ireland Statistics and Research Agency, although she's currently taking a career break to concentrate on her sport.
"I definitely have fond memories of Bath," she said. "I learned a lot at the University and I'm still using my degree in my job as a statistician."
Dr Michael Proulx, a Senior Lecturer in the Department of Psychology at the University of Bath, said Kelly and Charlotte have had to learn to be highly dependent on each other when they compete on the slopes, with split second reactions required.
"There's nothing slow about it. Their reactions have to be immediate," he said. "A high degree of trust is necessary and true teamwork. Both skiers are reliant on each other in many ways. They need a lot of practice and time to get close together in order to respond very quickly.
"One of the most inspiring things about the Paralympic Games is that they show that even if people have a sensory impairment, they can still be a world class athlete, like Kelly," he added. "It shows how amazing the human mind is and how if someone has the will, they can find a way to do it."
You can hear more from Dr Proulx about how athletes like Kelly deal with visual impairment on Team Bath TV, or watch our video interview with him below.
Kelly gets her campaign underway with the visually impaired downhill event on Saturday (8 March).
Watch the Channel 4 film featuring Kelly, The Power of Trust: Kelly Gallagher's Paralympic Journey on their Paralympic Games website.
You can find a schedule for Kelly's events in Sochi at the Paralympic Winter Games schedule and results section of the Sochi 2014 pages on the Team Bath website.