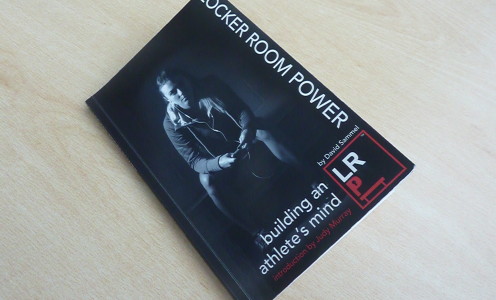 Team Bath MCTA Tennis Head Coach David Sammel has moulded a life-time of tennis experience with key teachings from other sports in his impressive new book, Locker Room Power.
This is a book to dip into rather than read continuously. There are nuggets throughout that you can visit and revisit.
Judy Murray writes in the introduction that "Locker Room Power is an extremely powerful concept – for players and coaches – and is a major factor in the achievement of consistent success at the top of any sport".
Murray is not wrong. This is a fascinating read. Sammel has drawn on examples from tennis, cricket, boxing, athletics and swimming amongst others. The tactics employed by some of the greatest athletes of all time – including Britain's Mo Farah – are explored here.
Sammel also acknowledges particular pressure points for female athletes.
There is a dose of real common sense. Implant the dream so that you have self-belief but park it before working hard every day to get those small improvements.
Lots of great examples from some of the big names of tennis – including Nadal, Murray, Federer, McEnroe and others including coaches and managers like Sir Alex Ferguson and Jose Mourinho – as well as some good tips about the difference between feeling fear of and respect for an opponent and the danger of using anger as a longer-term motivation. There's even a chapter called Libido!
Priced £9.99 and also available as an e-book from lockerroompower.com