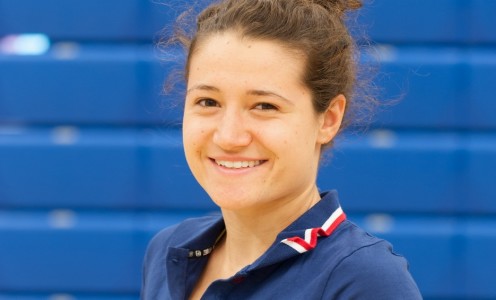 University of Bath student Georgina Schwiening continued her impressive performances at Duathlon World Championships by taking bronze at the under-23 competition in Spain.
The Sport and Exercise Science student was the third under-23 athlete to cross the finish line and was seventh at senior level at the event at Pontevedra, which saw athletes tackle a 10k run, a 40k bike and a 5k run.
Last year Schwiening took gold at junior level at the Duathlon World Championships in Canada and in 2012 she took silver in the junior competition in France.
Schwiening is supported by a Santander Sports Scholarship at the University of Bath.
Meanwhile, Matt Sharp, who also trains at the University of Bath, won the first round of the British Triathlon Super Series at the Blenheim Triathlon.
For further information please contact the Team Bath press office at Matchtight Ltd on 01225 383518 or press@matchtight.co.uk.