Team Bath-MCTA Tennis is proud to announce the launch of the search for sponsors for a new Participation and Talent iD Pathway (PTiDP) for the West and South West of England.
The ultimate aim is to develop young players into the future stars of the sport.
As the lead centre of the initiative, and one of only four International High Performance Centres (IHPC's) in the UK, the coaching expertise of Team Bath-MCTA is of the highest standard, with aspiring high performance players already competing well on the Futures, Challenger and Junior circuit and the first round of this year's Wimbledon.
The Team Bath-MCTA Tennis Academy was set up in 2010 and has developed one of the most effective coaching teams in the world, covering all forms of on and off court coaching, sports science and competitive 'thinking'. We also host a number of key events and tournaments throughout the year that aim to showcase both local and international tennis to regional audiences.

One of the most effective coaching teams in the world
The new pathway could see Team Bath-MCTA working with a number of Partner Centres across initially Somerset, Devon and Cornwall – although if funds permit this would be expanded into Wiltshire – who have good numbers of potential talent but may currently be unable to develop the full potential of their players through a lack of knowledge, funding and facilities.
The Pathway aims to bridge the gap between the Sports Training Village at the University of Bath, home to many Olympic and Paralympic athletes, and the 'grass roots' activities at local tennis centres, forming a two-way partnership that will see the highest standards of coaching and support at all stages of a player's career, from u10's through to full touring professional.
The Pathway would also fund improved and enlarged School Introduction Sessions (both State and Independent), and then through the Centre's and TeamBath coaches, identify potential talent to join a Centre based Gold squad (u10s).
As the players develop, they will then move up the Pathway as individual Team Bath Platinum Players (u16s), with increased involvement from our coaches and, if successful, then into Team Bath's HP squad for touring professionals.
Equal opportunities to progress
The programme has strict guidelines to ensure balanced numbers of boys and girls are given equal opportunities to progress.
Any sponsorship found will fund 100% of the coaching and court costs for School Introduction Sessions and then the Gold Squad players through their first year on the programme and finally it will assist the Platinum and HP players with their costs for competing nationally and internationally.
Break down barriers to participation
Team Bath-MCTA hope the Pathway will also help to break down barriers to participation leaving an open selection into the Pathway down to talent and potential alone.
The Team Bath-MCTA professionals (some are top GB ranked players), coaches and support teams will also visit the Centres to inspire, motivate and educate the Gold and Platinum players with sessions aimed at improving their performance and understanding of the requirements of professional tennis.
These players will also be invited to Team Bath-MCTA for Inter-Centre competitions and further exposure to the support staff and facilities based there. It is also planned that some of the players from each stage of the Pathway will be able to win places at overseas training camps alongside the professional players already on the programme.
Identify Britain's future Wimbledon champions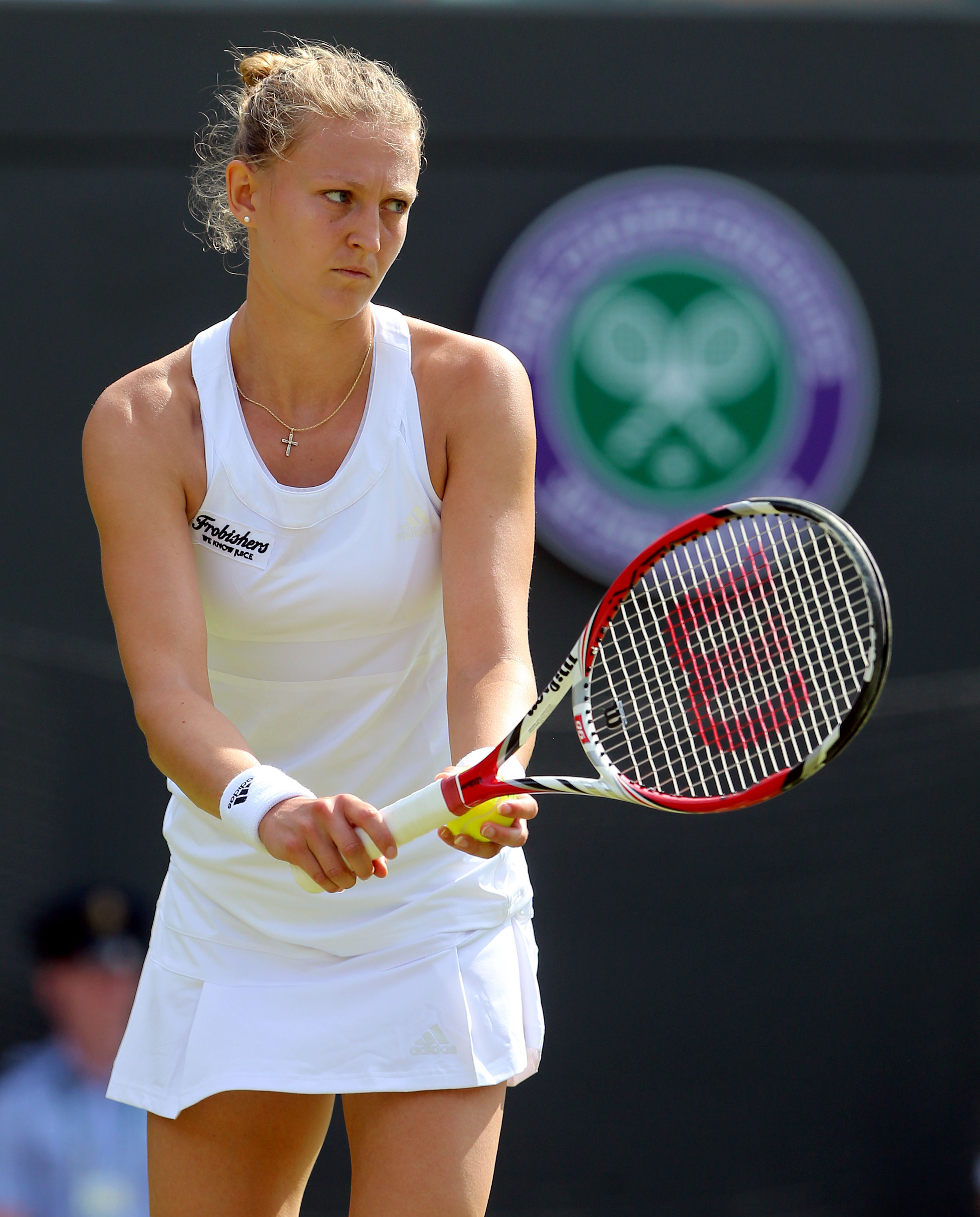 With an initial combined playing audience of around 17,500 people, plus their friends and families, and over 8,000 school children (with the potential to substantially increase this reach), the PTiDP promises to give tennis in the region a significant and welcome boost, that will not only encourage children to become 'fit and healthy' in an enjoyable, individual and team sport but may hopefully identify Britain's future Wimbledon champions.
Team Bath/MCTA's Head Coach, David Sammel said: "I'm excited and optimistic that launching the search for backers of this initiative across the South West of England will further increase participation and opportunities for young players in the region – whatever their backgrounds.
"Tennis is a complex sport, and it takes many years to develop all the necessary skills to compete at the highest level. With the support of our partners we will aim to establish good habits from a young age and an ethos of learning and competing in an atmosphere of fun.
"Team Bath-MCTA has a proven track record of success with a strong management vision, which we feel is a privilege to share with other 'committed' partners. Effective leadership, mentoring and a consistent approach to coaching, along with a clear visual pathway through to professional level from the start are powerful tools for learning, and an ongoing motivation for all our players."
Truro Lawn Tennis Club's, (Pilot Partner Centre) Chair, Graham Whiteley said: "Truro Lawn Tennis Club are keen to be part of the Team Bath-MCTA Participation and Talent iD Pathway. Increasing participation in tennis and improving junior talent are key aims of our Club.
"Our participation in the programme will mean we will be able to draw on Team Bath-MCTA's tennis skills and experience to accelerate our programmes, as well as develop new ones. It will also enable us to provide our juniors with that all important 'Out of County' experience, which is so critical to developing performance players in the far West!"
For further information contact the Team Bath press office at Matchtight Ltd on 01225 384211 or press@matchtight.co.uk.
Potential sponsors of this programme should contact Colin Gibbs, Programme Sponsorship Consultant to TeamBath/MCTA Tennis by email or call him on 07771 822987.