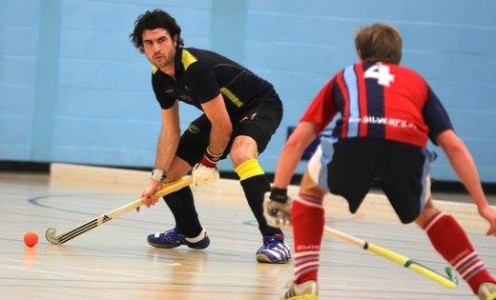 Team Bath Buccaneers head coach Jody Paul has confirmed the appointment of men's first team player Andrew Eversden as the ladies' 1st team coach for the coming season.
Eversden will work closely with Paul in aiming to help the team gain promotion back into the England Hockey League.
Eversden has played in the Dutch Premier League for seven years, transferring to Buccs this year, where he helped the men's team win promotion to the Premier League of England Hockey's indoor competition for the first time.
He has considerable coaching experience, training players in the Dutch National League, both indoors and outdoors, and as technical coordinator for both national and international hockey camps in Holland and the USA.
Team Bath Buccs ladies firsts play their first games under Eversden's stewardship at the Buccs First Team Festival at the University of Bath on Saturday 6 and Sunday 7 September.
Their first league fixure of their 2014/5 West Clubs Women's Hockey League Premier Division 1 campaign is at Bournemouth on Saturday 20 September.