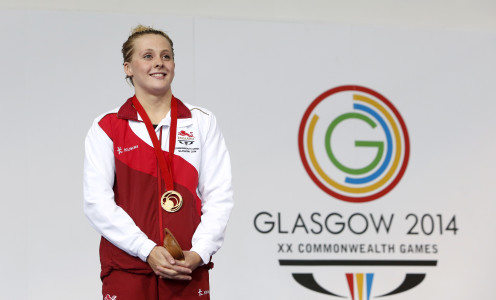 University of Bath-based swimmers Siobhan-Marie O'Connor and Chris Walker-Hebborn have been selected for the British team to compete at the FINA Short Course World Championships in Doha later this year.
The pair, who both train with British Swimming's Bath National Training Centre (NTC), are members of a 12-strong British team for the championships.
The action gets underway on 3 December and lasts for five days.
The Bath pair have both had stunning years, with Walker-Hebborn winning a pair of golds at the Glasgow 2014 Commonwealth Games, were O'Connor won six medals, including one gold.
"It's a small team but one which is full of some of our leading performers from what has been a successful year," said Bill Furniss, British Swimming's head coach.
For further information please contact the Team Bath press office at Matchtight Ltd on 01225 383518.