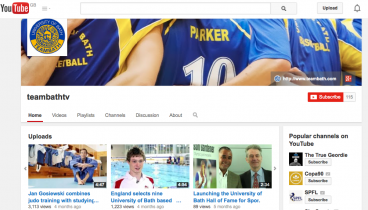 Stay in touch with us on the move and catch our latest movies!
You can keep up to date with everything that's happening at Team Bath through our social media.
You can follow us on Twitter, like us on Facebook or watch our movies on You Tube on our dedicated Team Bath channel, Team Bath TV.