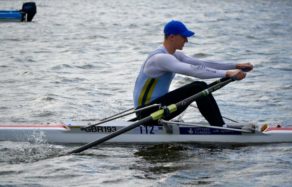 Sport / Event >
Rowing
Biography >
Frazier combined studying Economics with training as a member of the GB Rowing Start Programme at the University of Bath, graduating from both in 2015.
A talented sculler and coached by Dan Harris, he made his GB Rowing Team debut that summer at the World U23 Championships in the men's quadruple scull. Frazier has gone on to secure a place in the elite GB squad at Caversham and made his senior debut in 2017, competing on the World Cup stage and at the European Championships. He has been selected as a spare for the men's squad at the 2017 World Championships.
During his time at the University of Bath, Frazier was supported by a Santander Sports Scholarship.