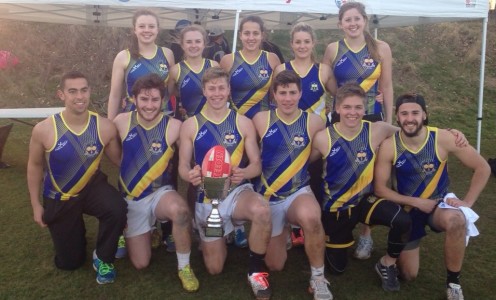 A home success added to the party atmosphere when a sun-drenched University of Bath played host to the first National University Mixed Touch Tournament on Saturday.
A large crowd watched Bath Hawks claim the overall title after an exciting final against Loughborough Unicorns, who twice pegged the home team back before losing 4-2 after a late breakaway try.
Hawks had earlier overcome Loughborough in the group stages along with Exeter University 2nds and the University of East Anglia, who they also beat 8-0 in the semi-finals.
Bath Panthers also represented the host university, taking on teams from Surrey, Southampton and Bristol in their group.
The University Touch Nationals were organised by the University of Bath in conjunction with England Touch, providing an entertaining day of rugby and music.